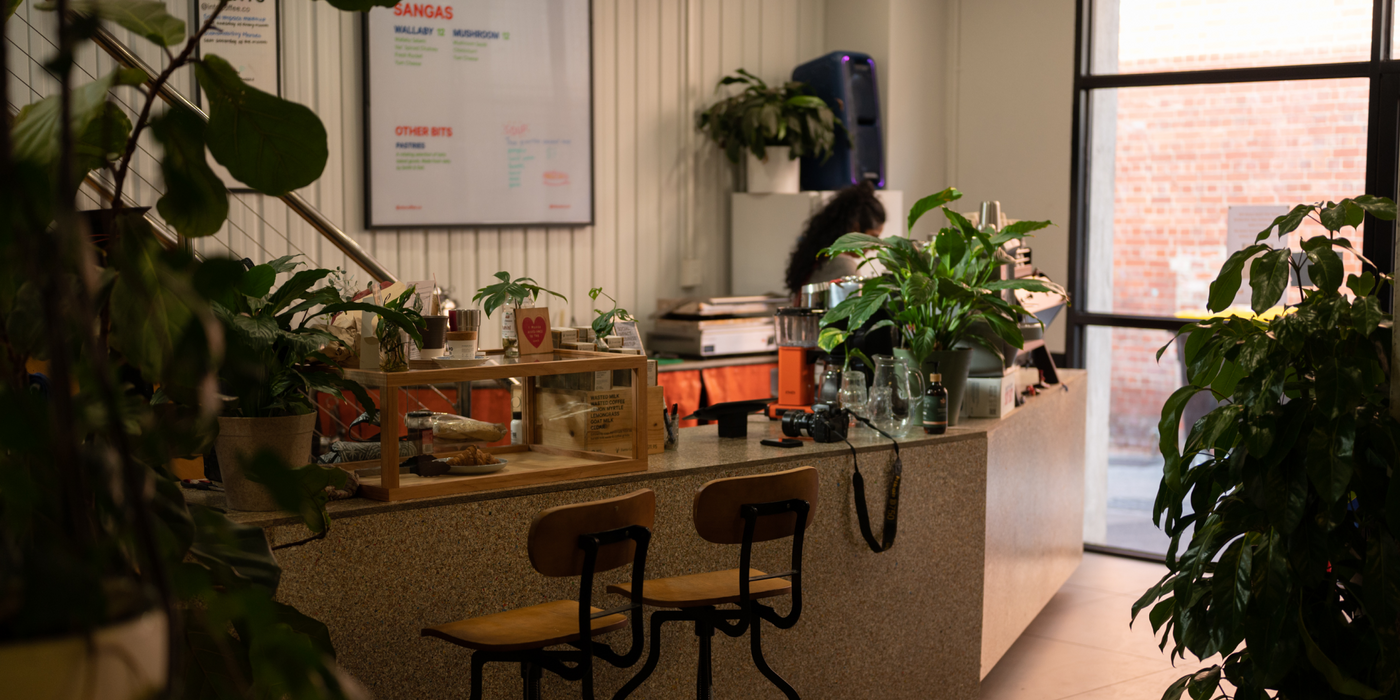 WELCOME TO INTO COFFEE
Our team is passionate about using coffee as a force for positive change. We love serving great coffee, spinning silky milk and spinning good chats about all things sustainability.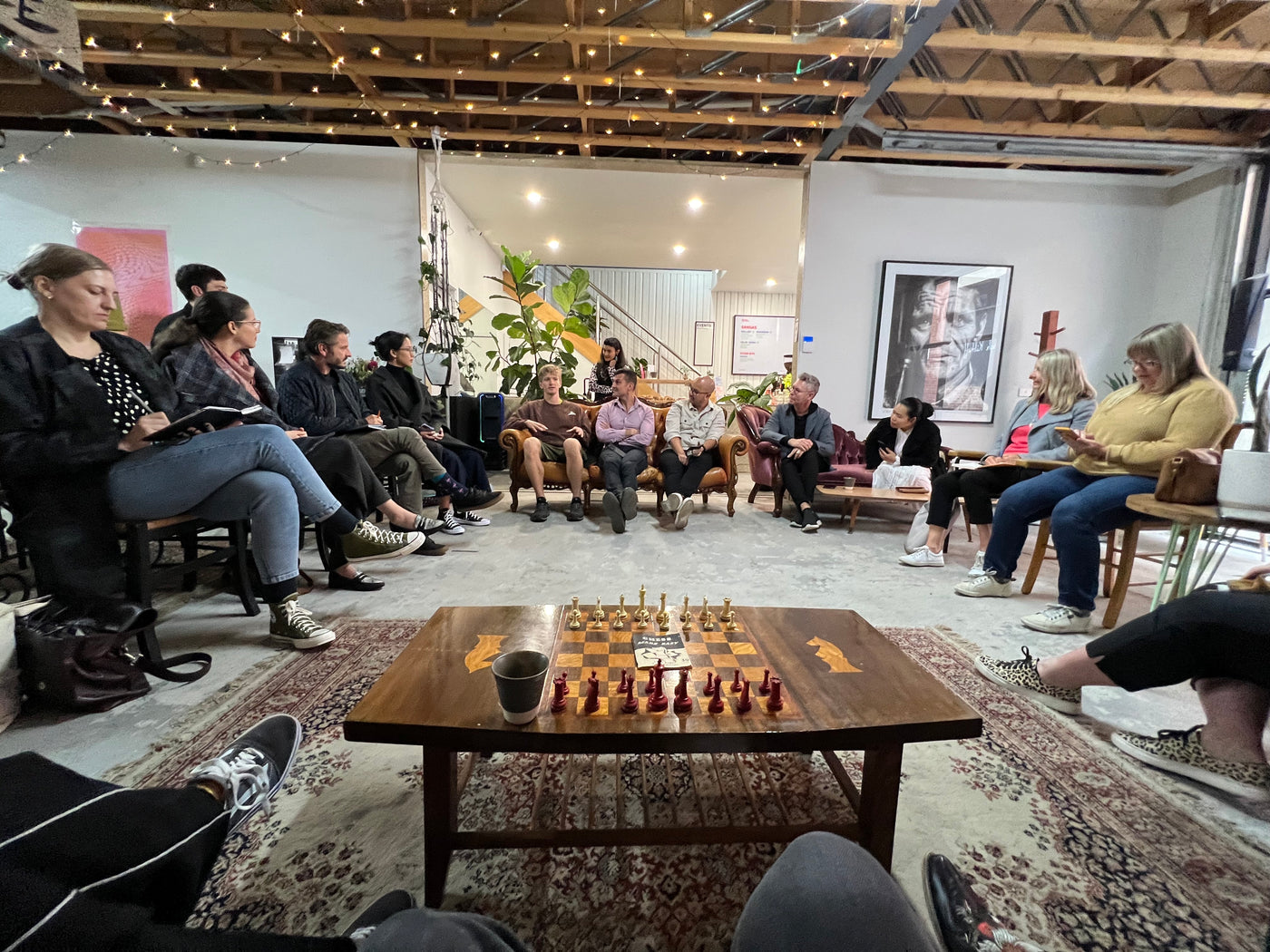 Community
Social Impact Business Meetup
On the first Tuesday of every month we host Melbourne's Social Impact Business Meetup.
ESPRESSO ROAST
Freshly roasted from Industry Beans. Our house espresso pour uses their signature Fitzroy Blend.
FILTER
We have a rotating single origin roasted filter on offer. Brewed using a classic Moccamaster.
WALLABY
Tasmanian Wallaby Salami // Vas's Spiced Tomato Chutney // Jarlsberg Cheese // Fresh Lettuce
MUSHROOM
Pan Fried Field Mushroom // House Kimchi Paste // Cheddar Cheese OR Almond Feta
MADRAS
Kangaroo Madras // Yellow Spiced Chutney // Jarlsberg
PASTRIES - Delivered Fresh Daily
Smith & Daughters
A rotating selection of world class vegan pastries, delivered fresh every day.
Rustica
Tasty pastry treats and fresh sourdough are delivered daily from Rustica.