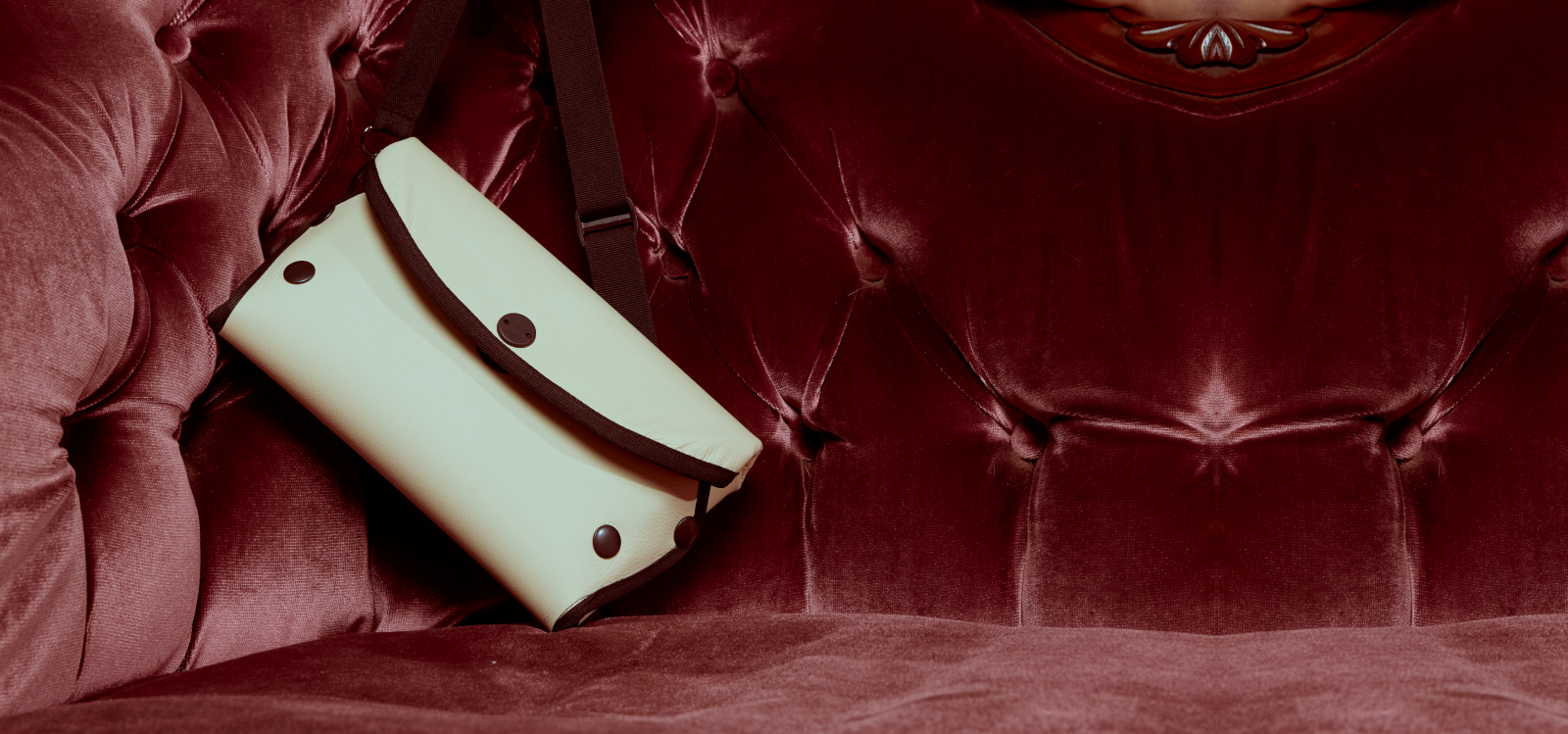 Engage your community
INTO CARRY PARTNERSHIP ARCHIVE
SEWING & UPCYCLING WORKSHOPS
Interactive Sewing Workshops
From our Collingwood studio, we host several workshops a week to engage local teams on upcycling and circular practices. Each participant will leave with new skills to repair or upcycle their own garments at home.
It's a great way to connect with your team on purposeful initiatives. To date, we have worked successfully with a range of local teams, including Converse Australia and Lululemon Athletica.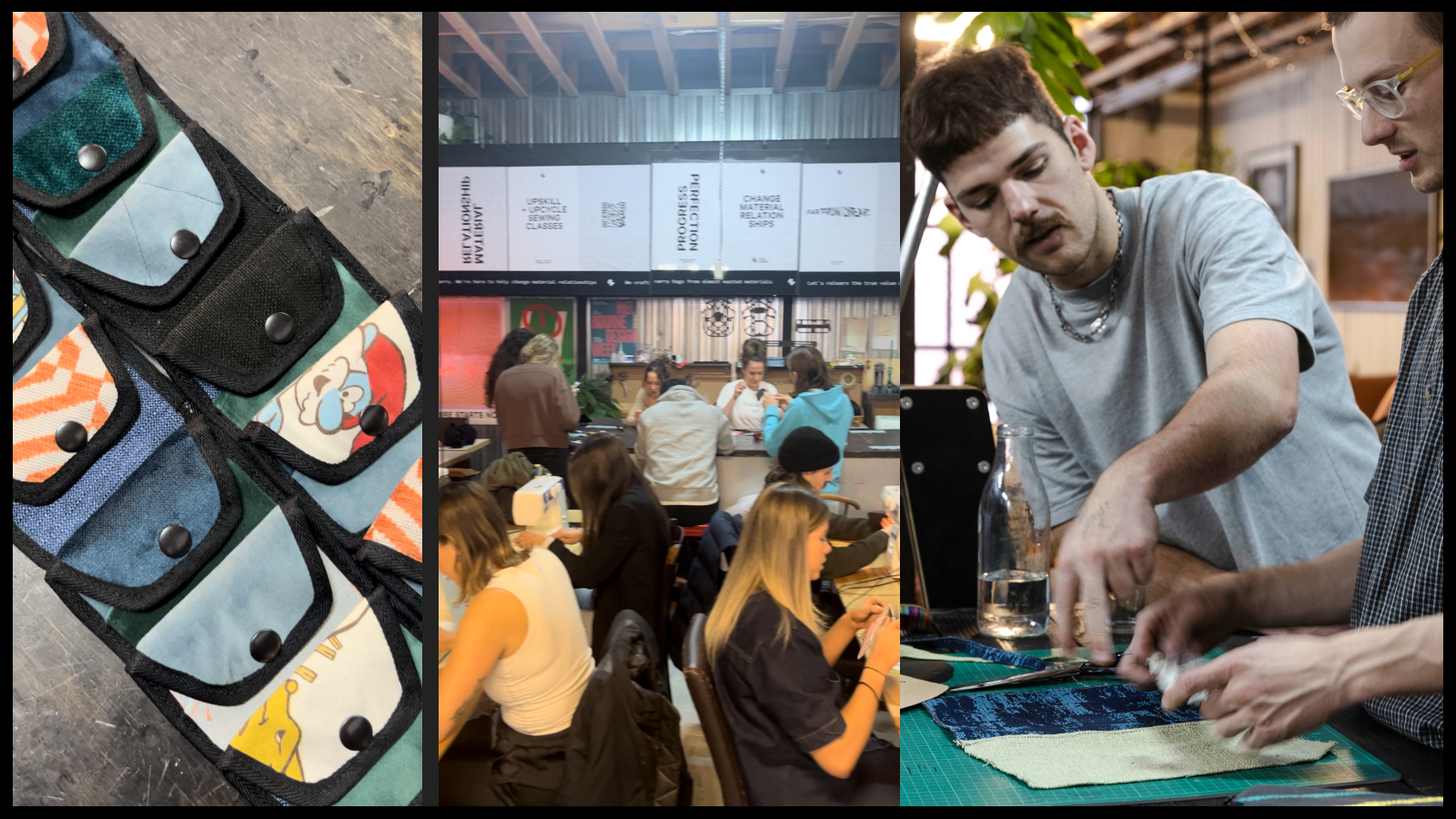 SEWING WORKSHOPS
Get Hands-On with Sustainability
Engaging workshops for likeminded teams to learn practical sewing and upcycling skills.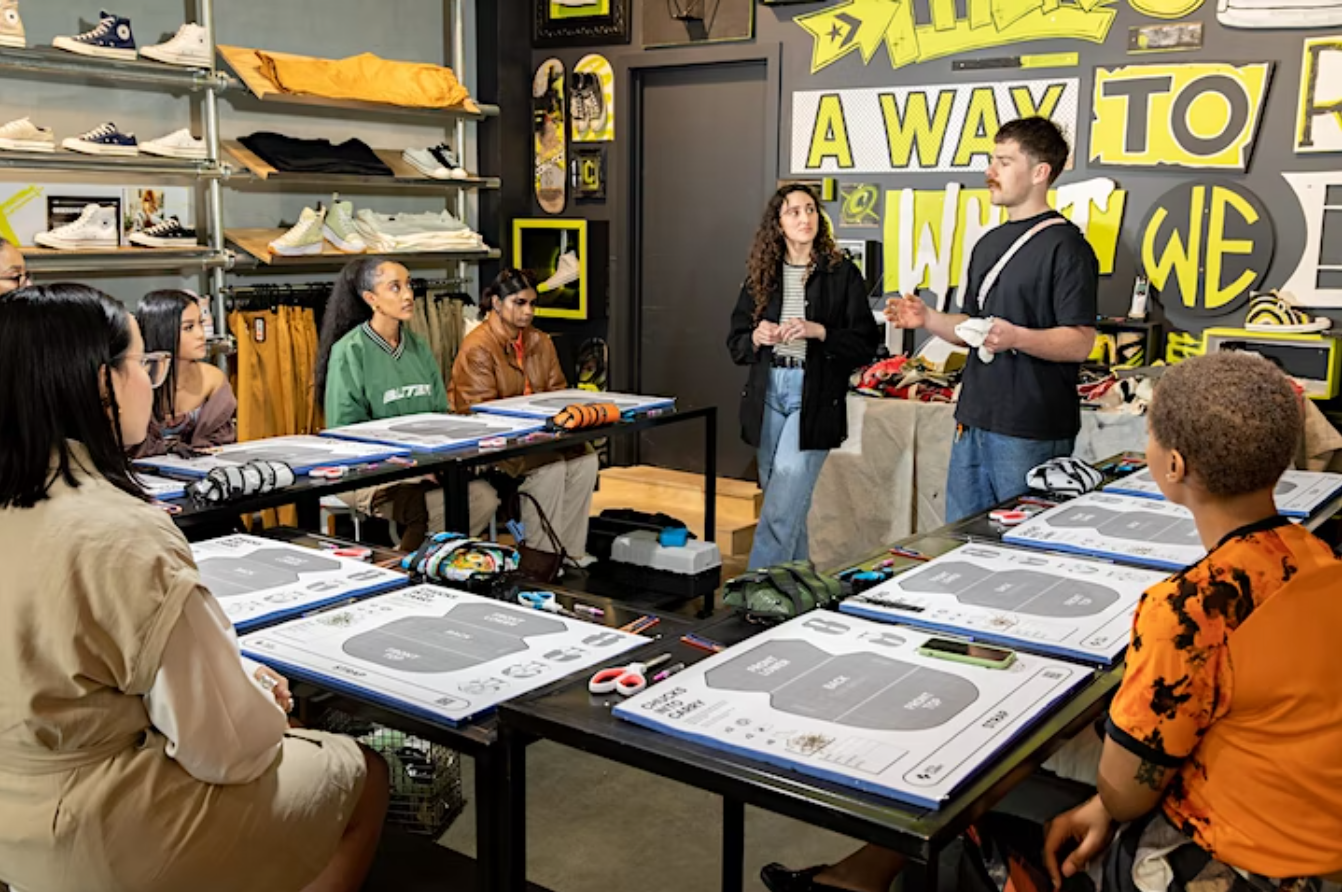 CASE STUDY: CONVERSE AUS
DESIGN A BAG FROM SNEAKERS
This custom workshop gave each student their own template to design an Into Carry bag from excess Converse sneakers.
Your waste can tell a story...
Partnership Material Remanufacturing
Into Carry specialise in turning a wide variety of discarded material into handmade carry bags. From company branded soft plastic to the busted couch in your lunch room. Reimagining waste as a resource not only diverts it from landfill, but can be used to engage your community on circular economy practices. Make it exciting, make it accessible!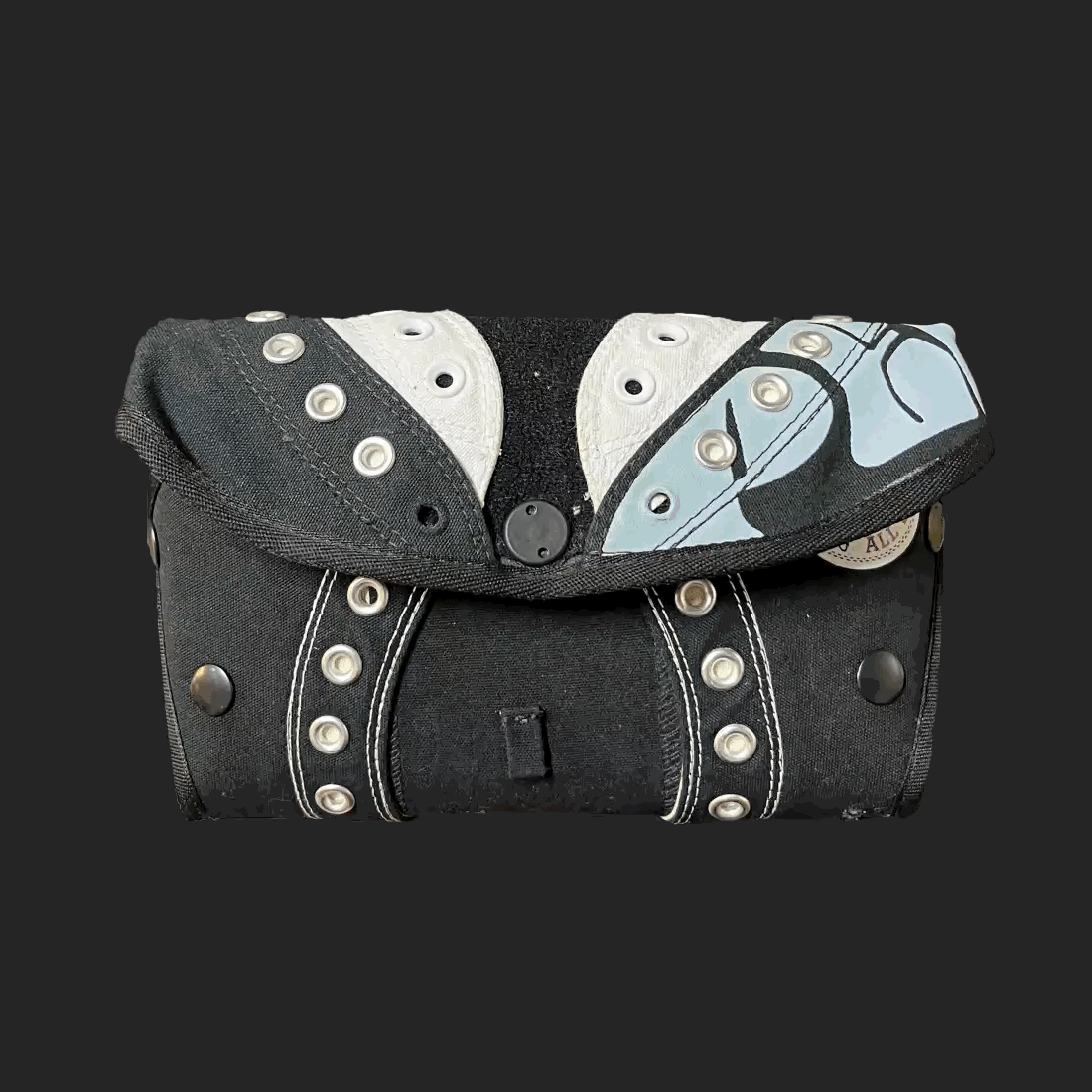 CONVERSE PARTNERSHIP: RETAIL & WORKSHOPS
CONVERSE x Into Carry
Through the middle of 2022, Converse engaged Into Carry to design a series of bags made from waste Converse Sneakers for their Smith St Outlet. Over this period we held a series of internal and customer-facing workshops to design bags from Converse sneakers.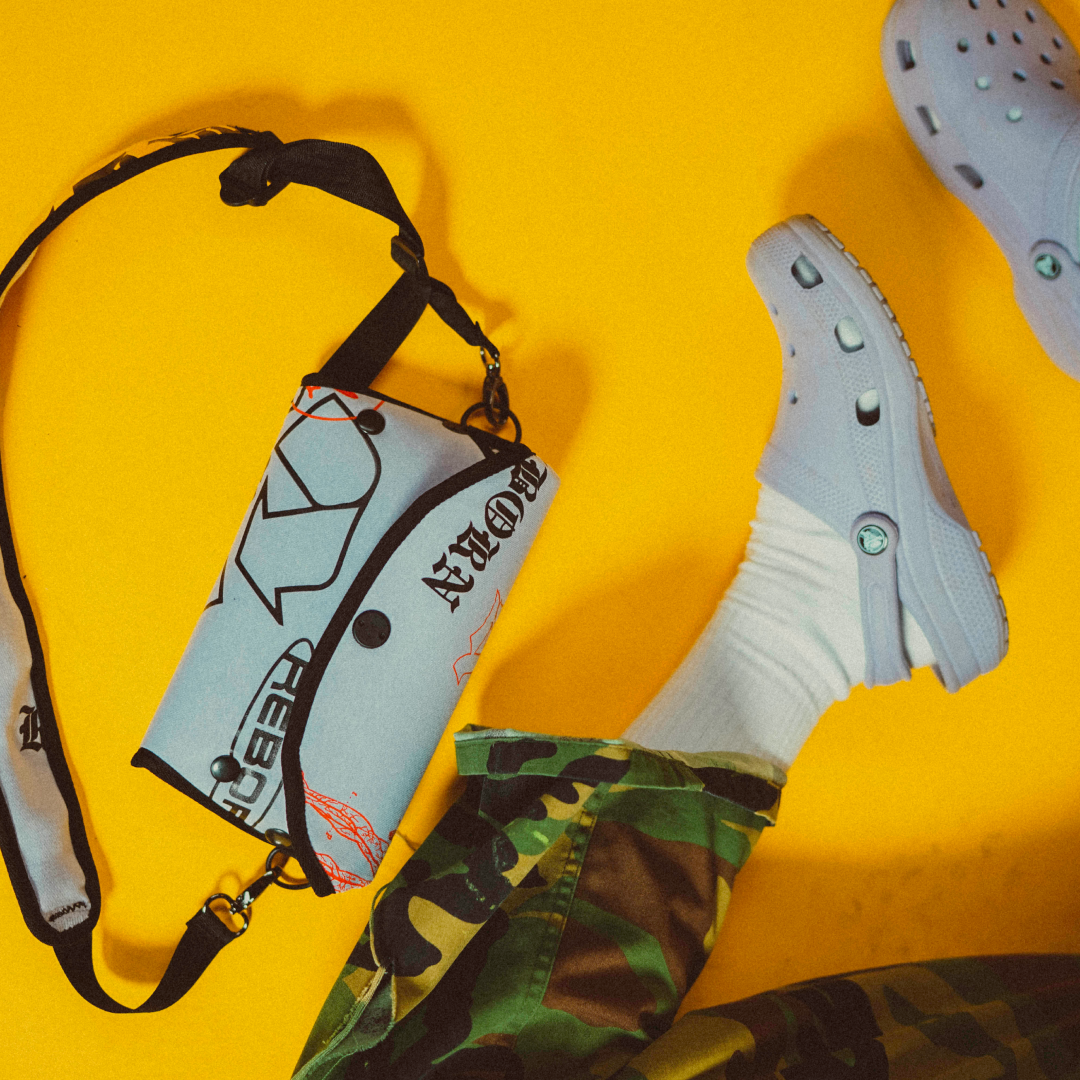 REBORN BY HOMIE ParTNERsHIP: RETAIL
REBORN by HoMie
Local upcycling brand REBORN by HoMie engaged Into Carry to produce several series of bags from their curated waste textiles for their Brunswick St store.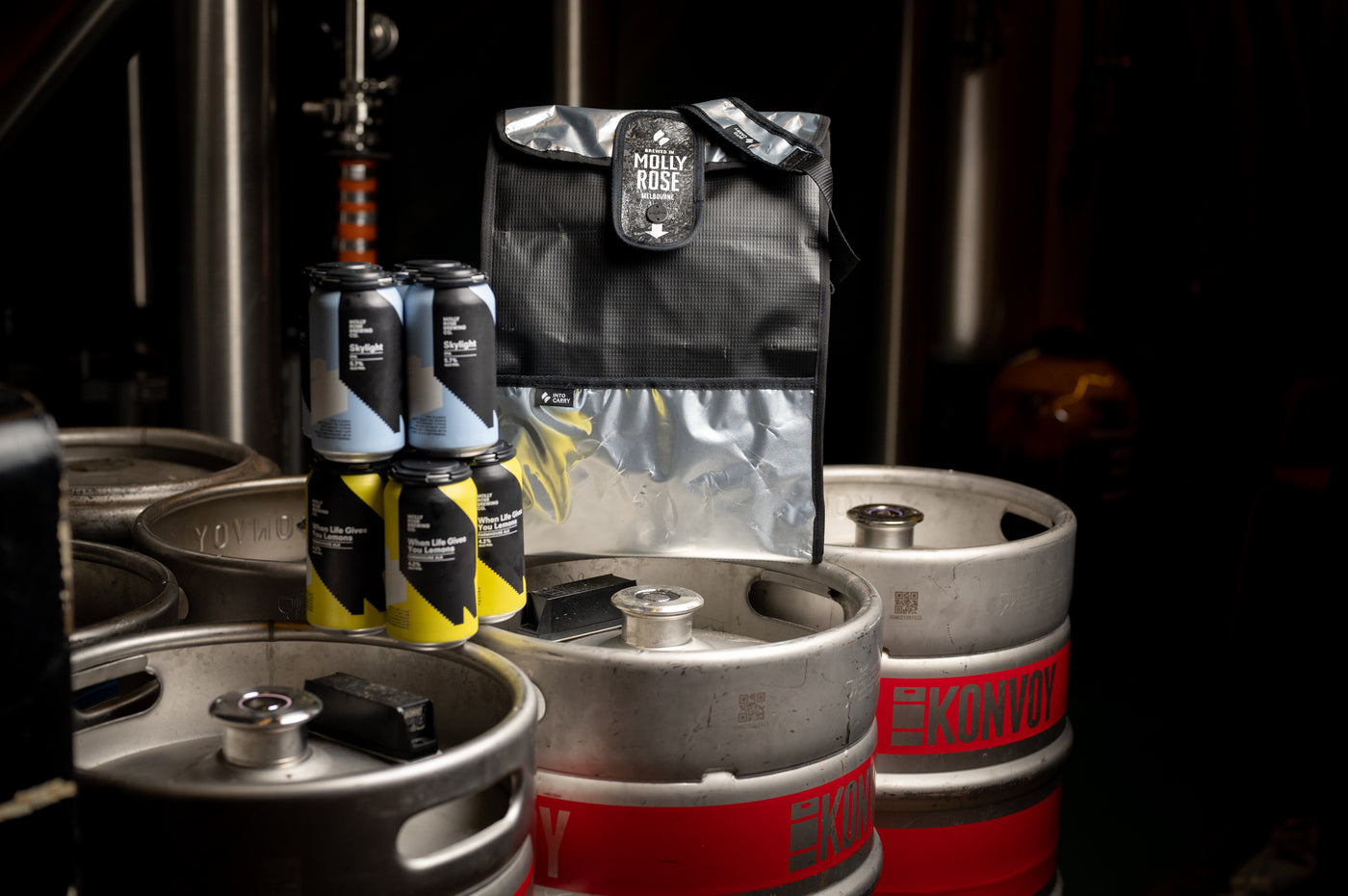 MollY ROSE BREWinG PARtNERship: CUSTOM BEER BAG
Molly Rose Brewing
One of our favourite projects. We designed a cooler bag from the existing waste materials in the brewing industry supply chain. The thermal layer is repurposed hops bags and the insulation from parcel wool sacks. Bonus, Molly Rose threw in a few beers with every purchase!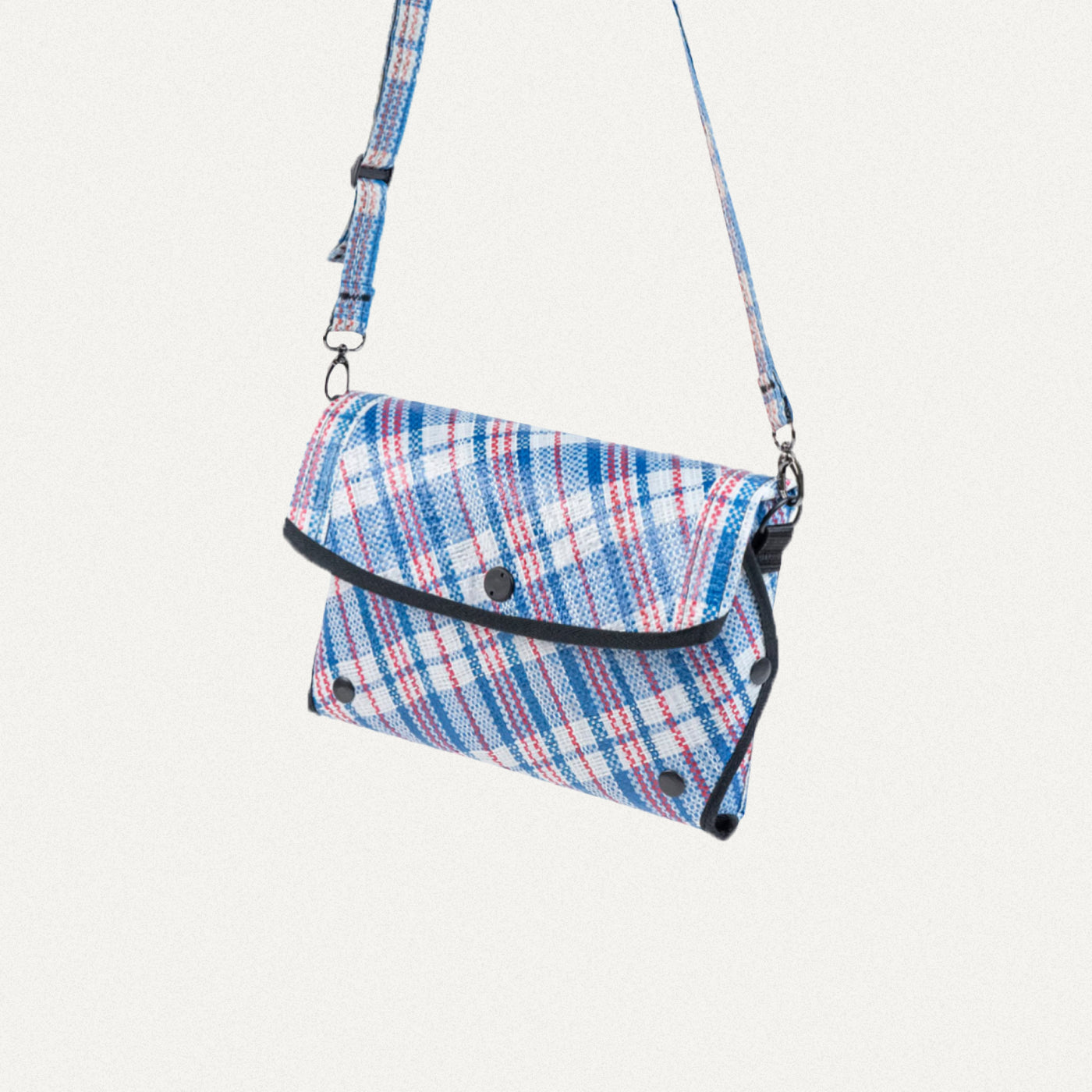 UPPAREL ParTNERSHIP: RETAIL
UPPAREL x Into Carry
UPPAREL engaged us to produce retail bags from some of the post-consumer waste collected in their recycled program, with the aim on engaging their community and demonstrating a clear example of upcycling.
Let's talk trash
To see what opportunities your waste holds... drop us a line...