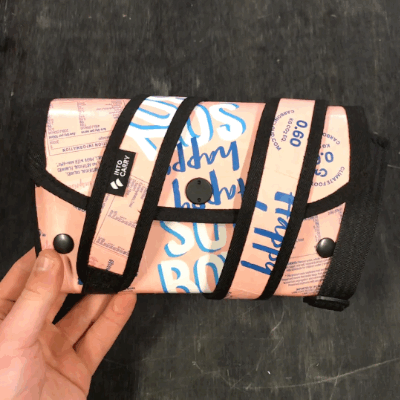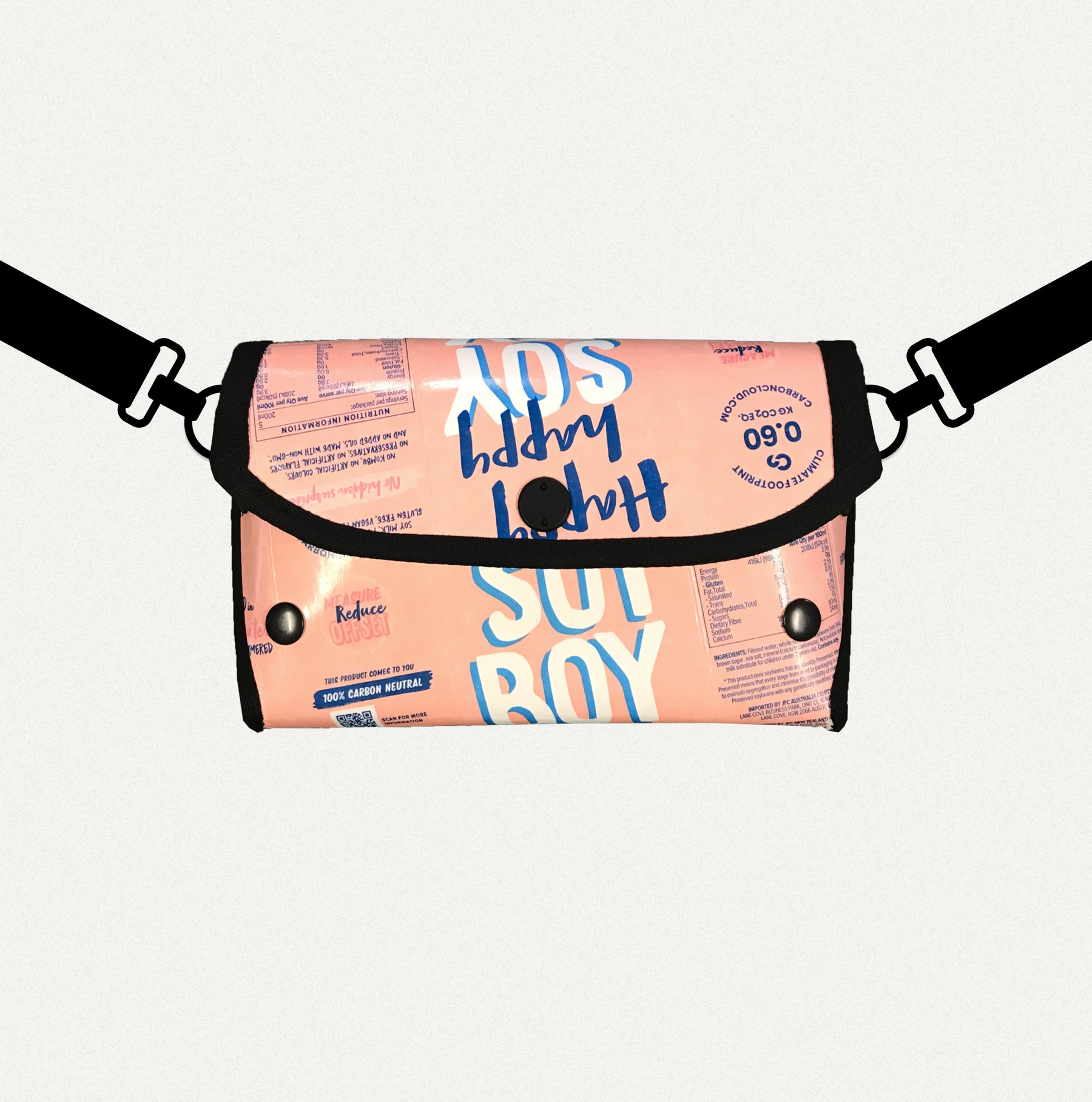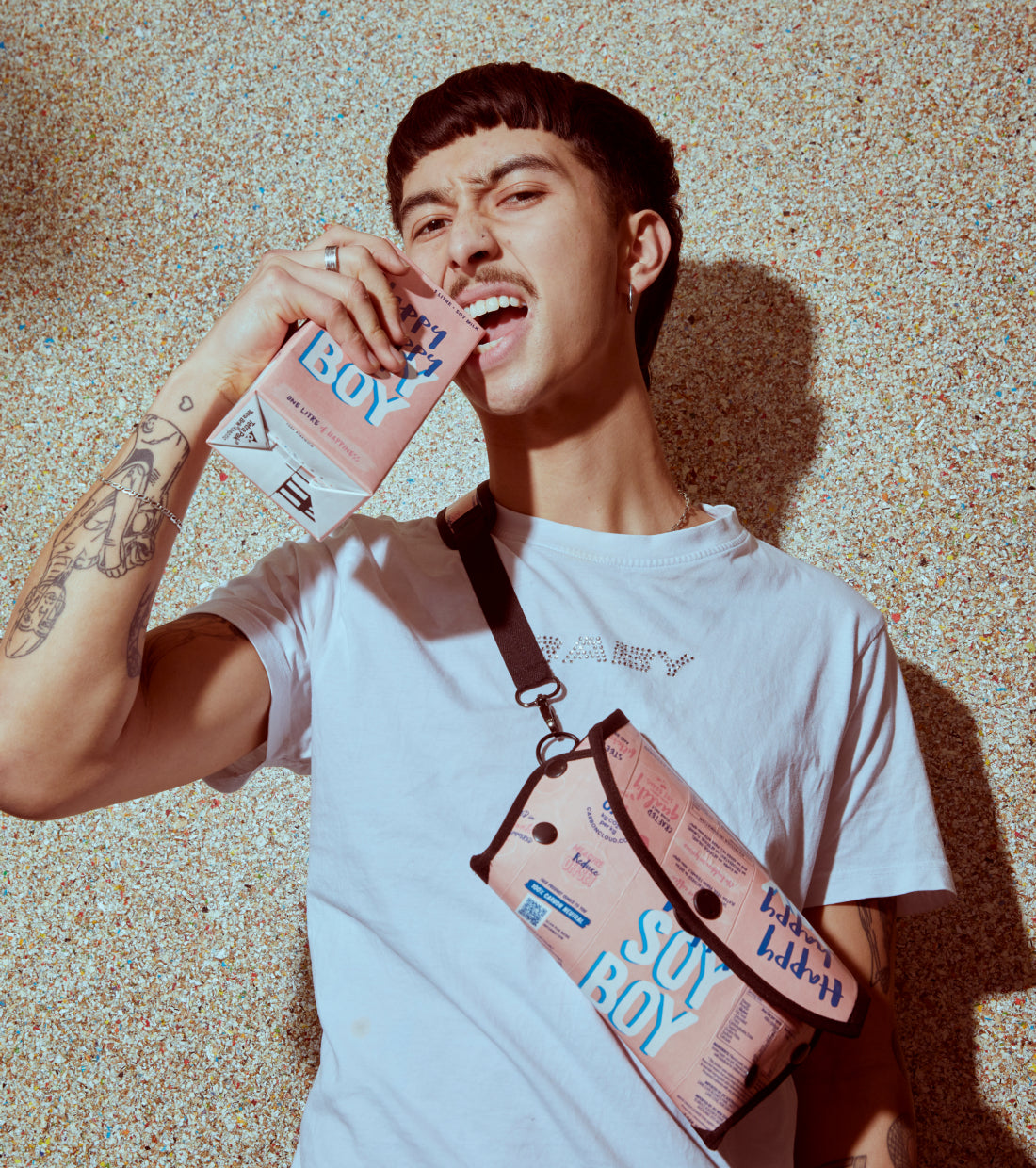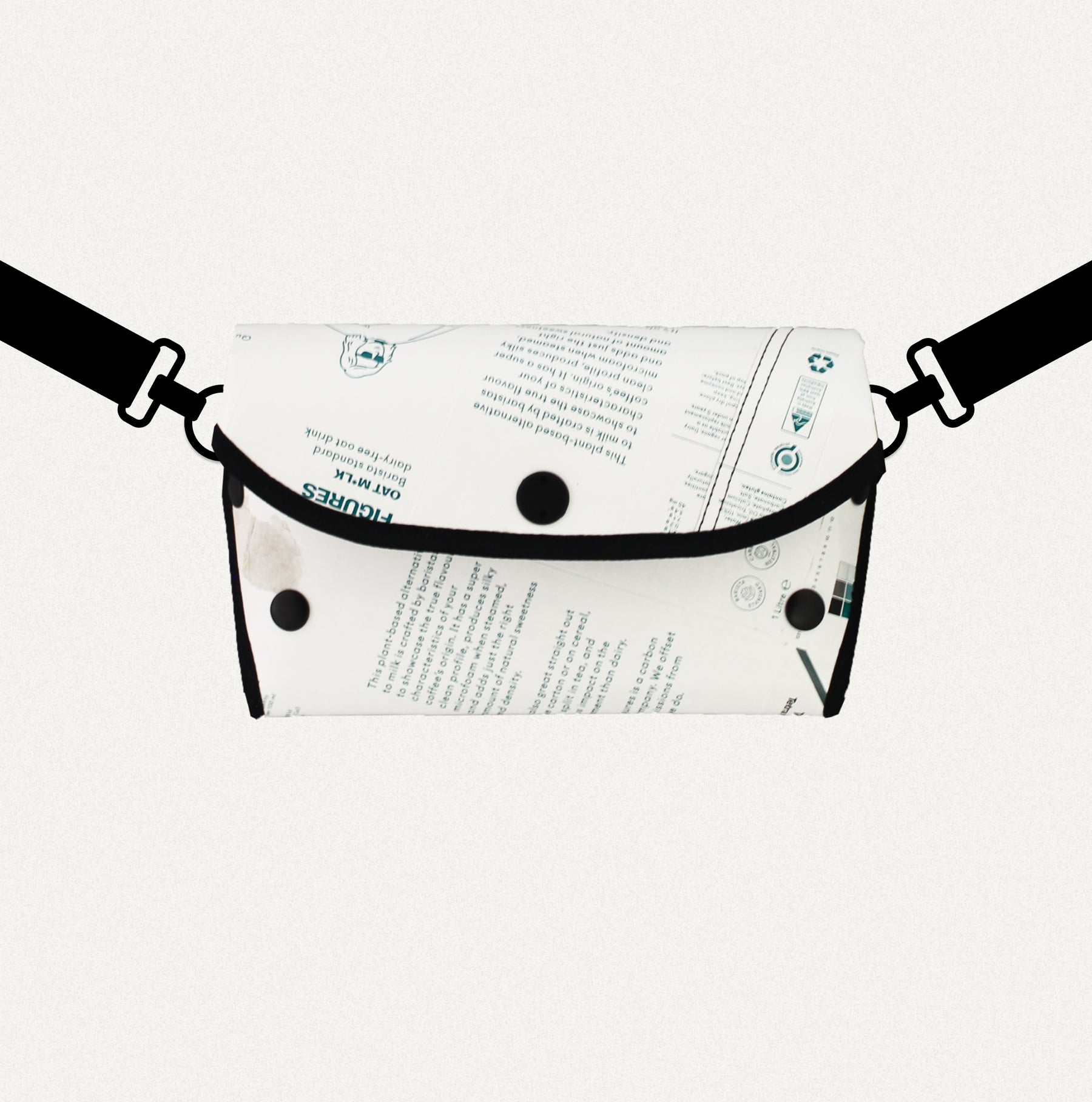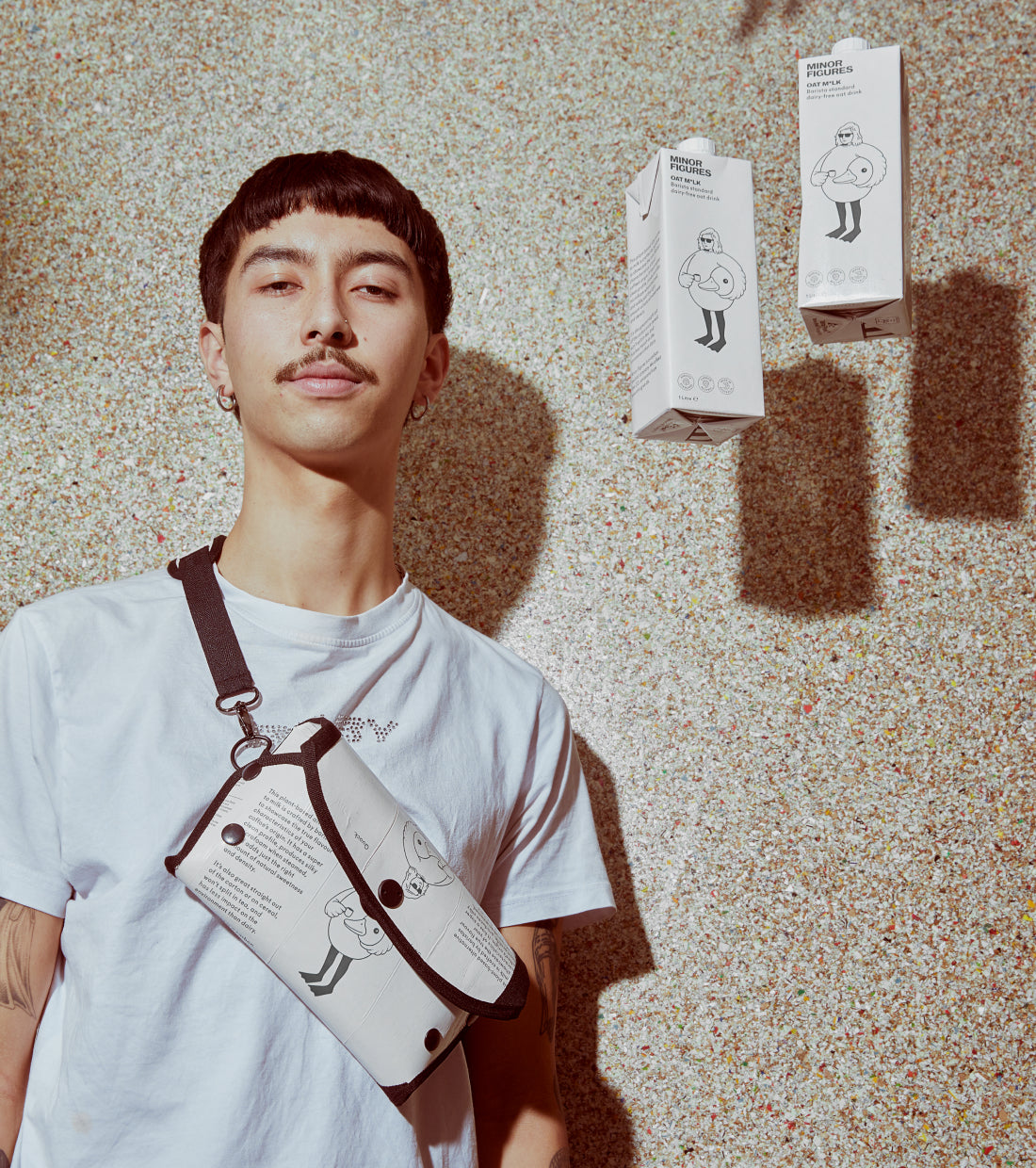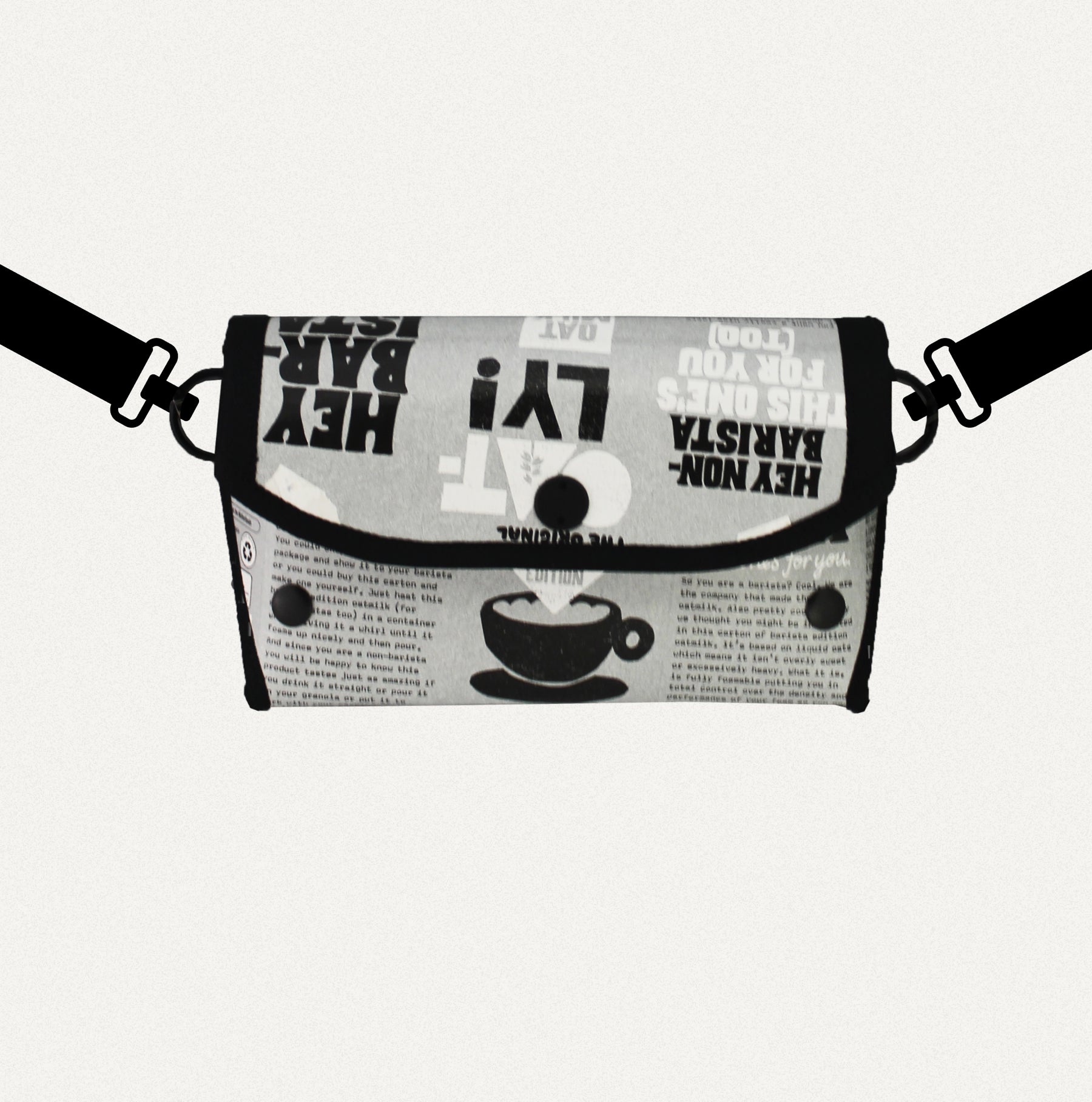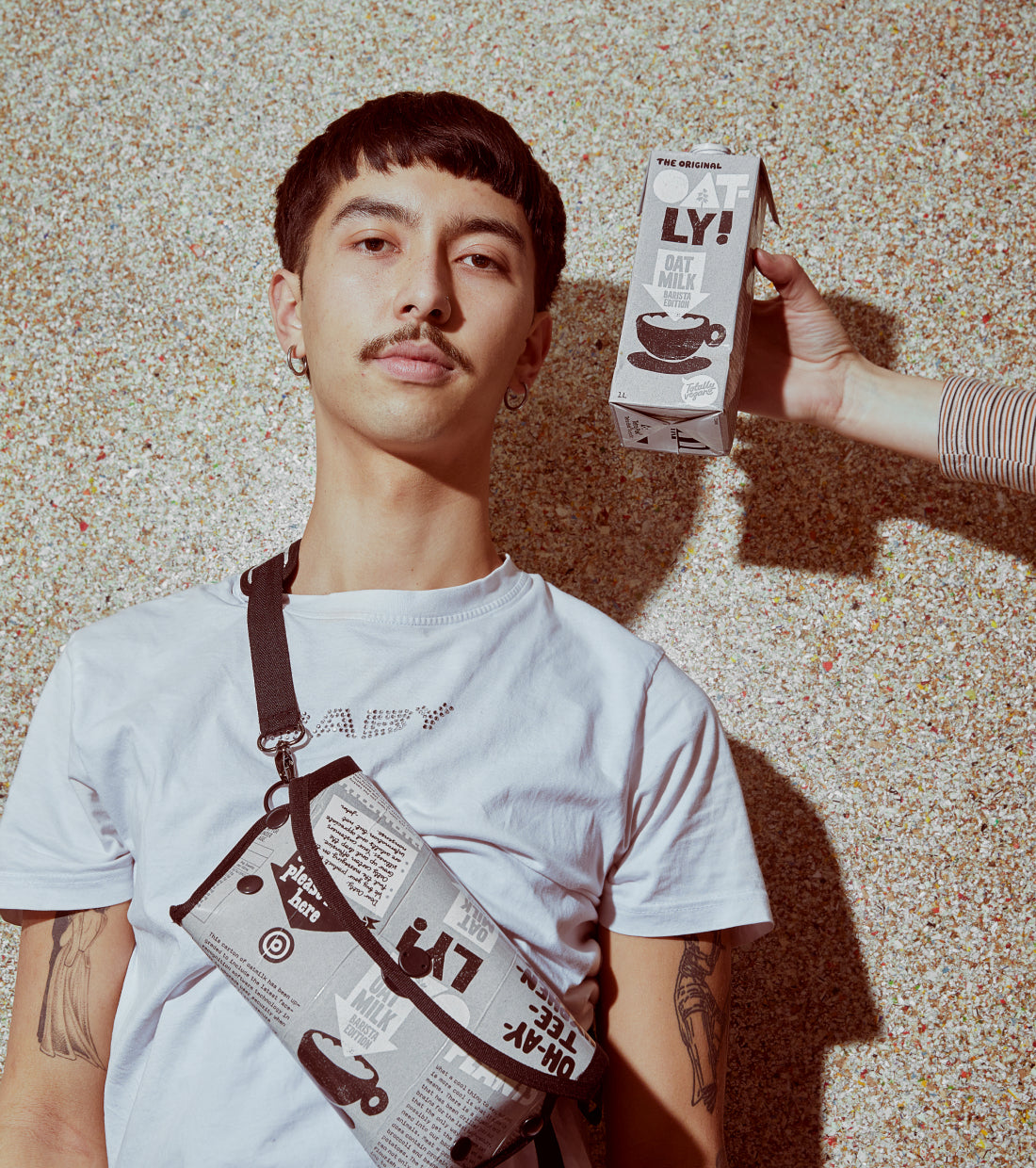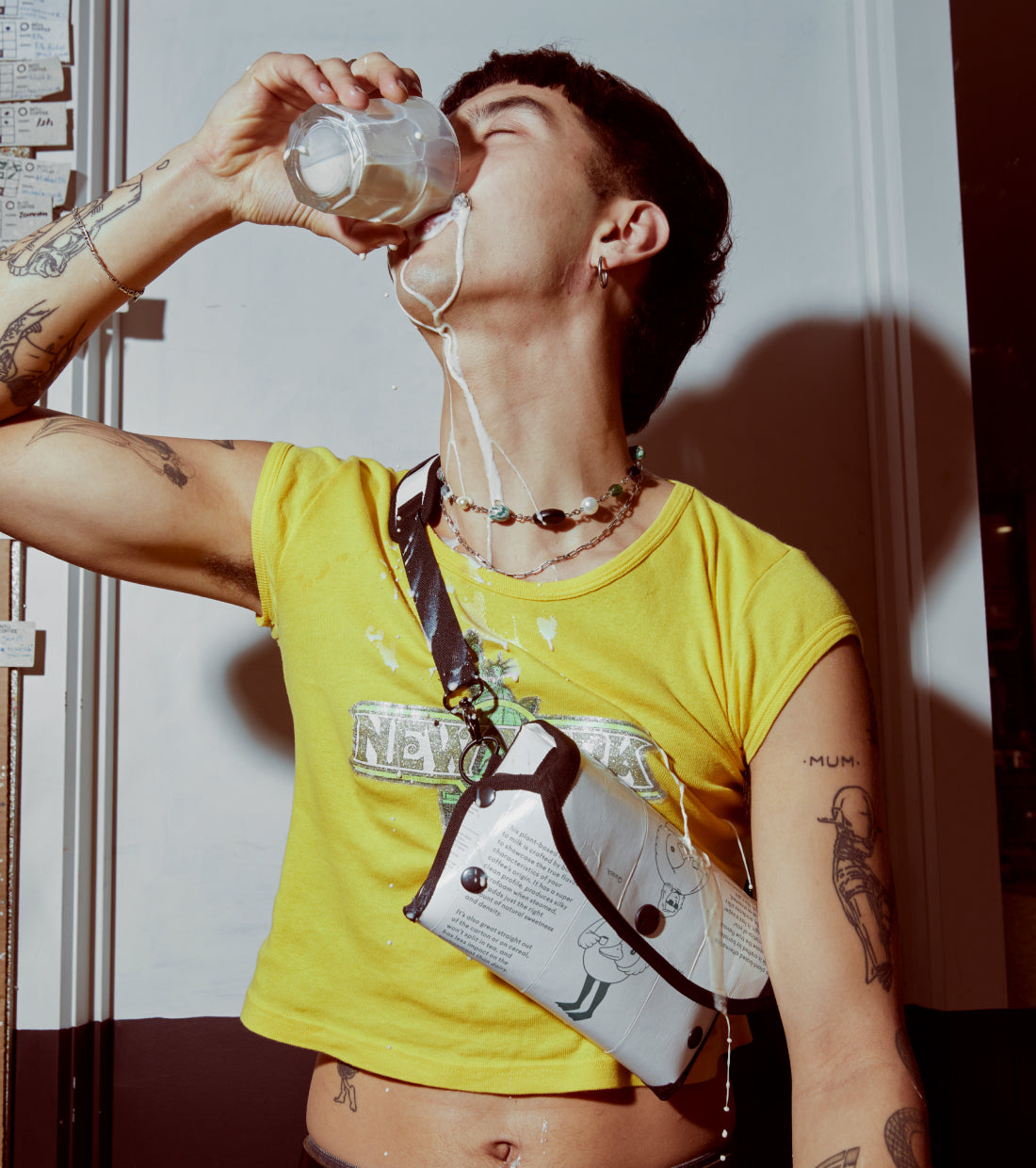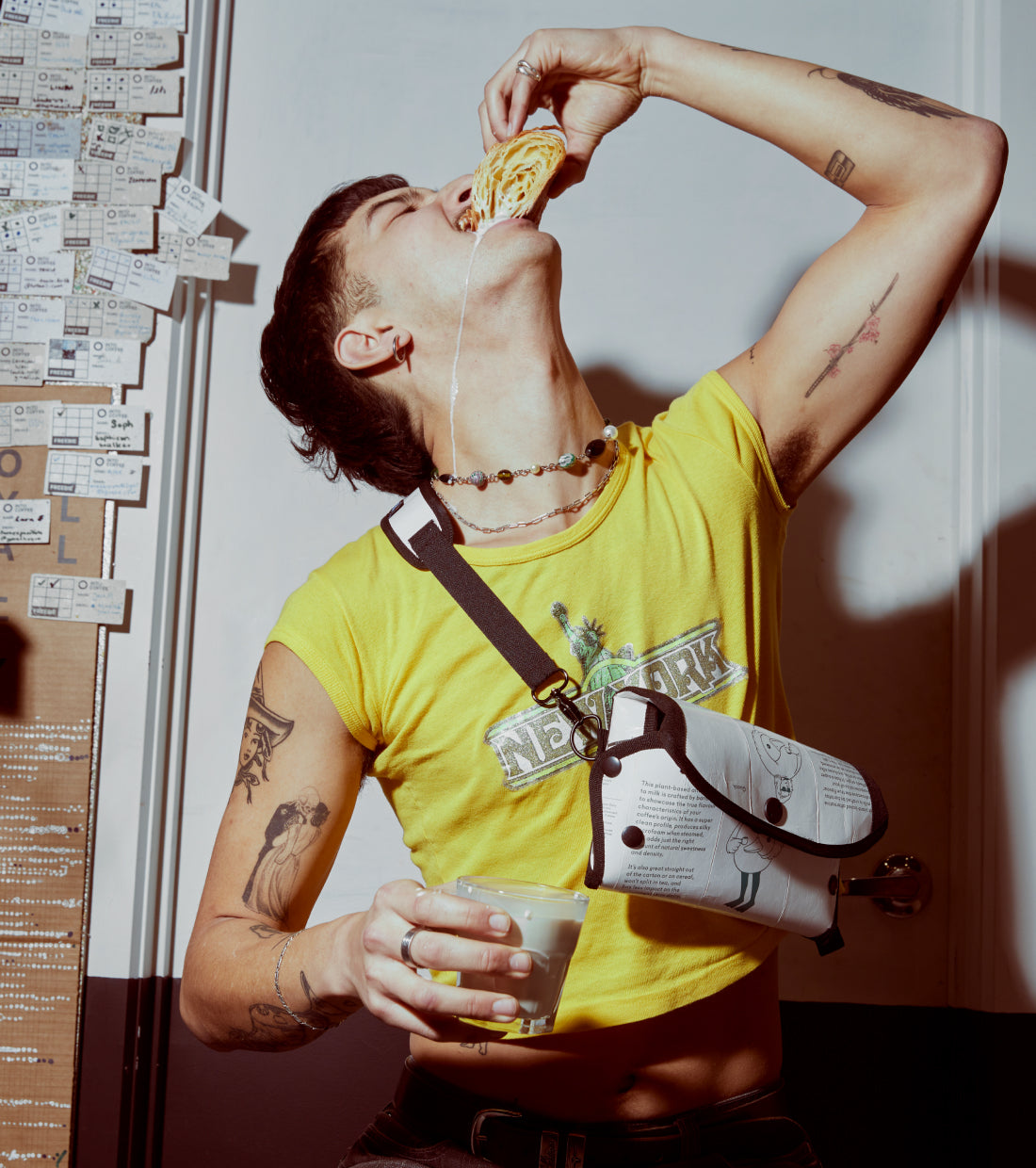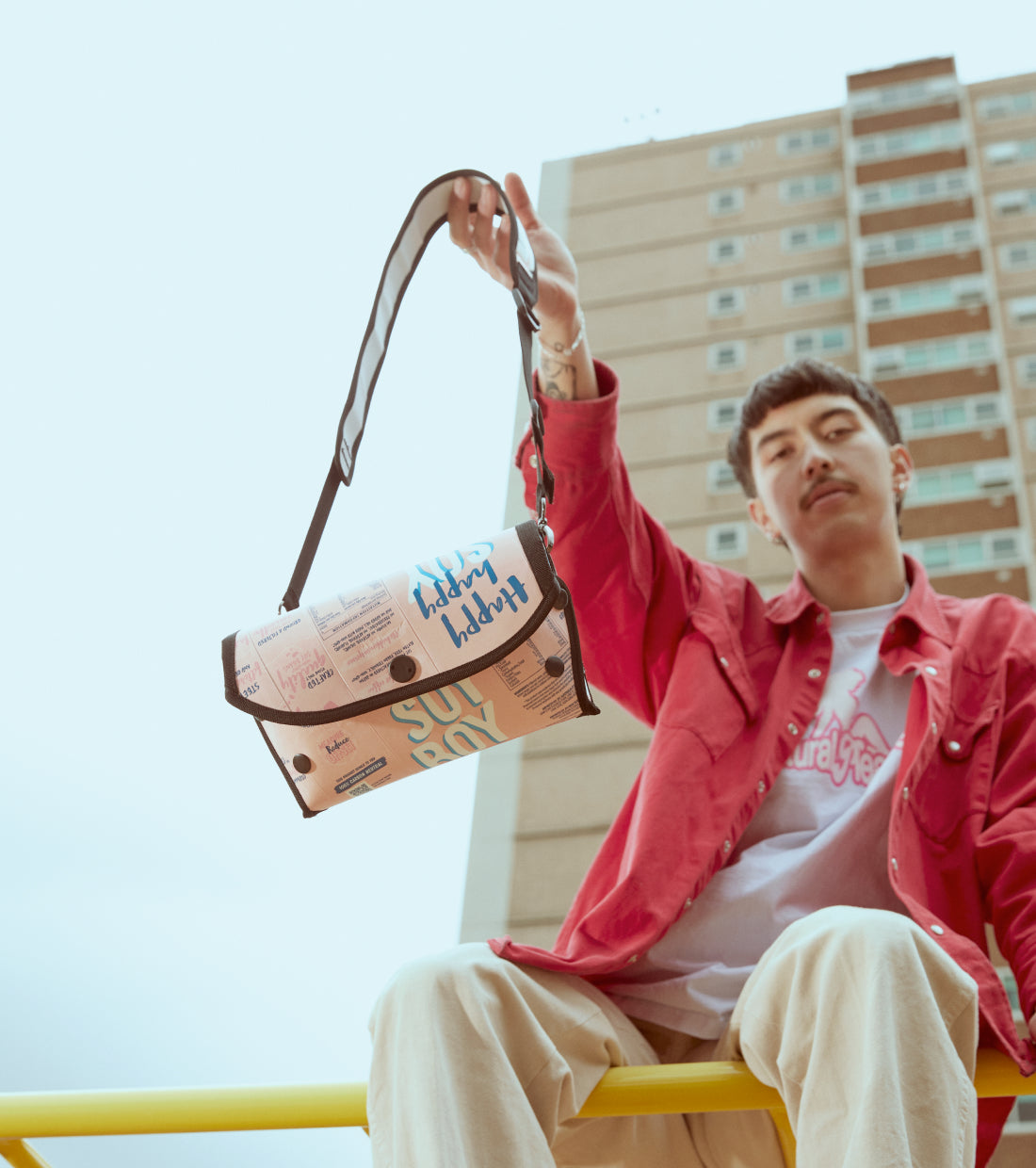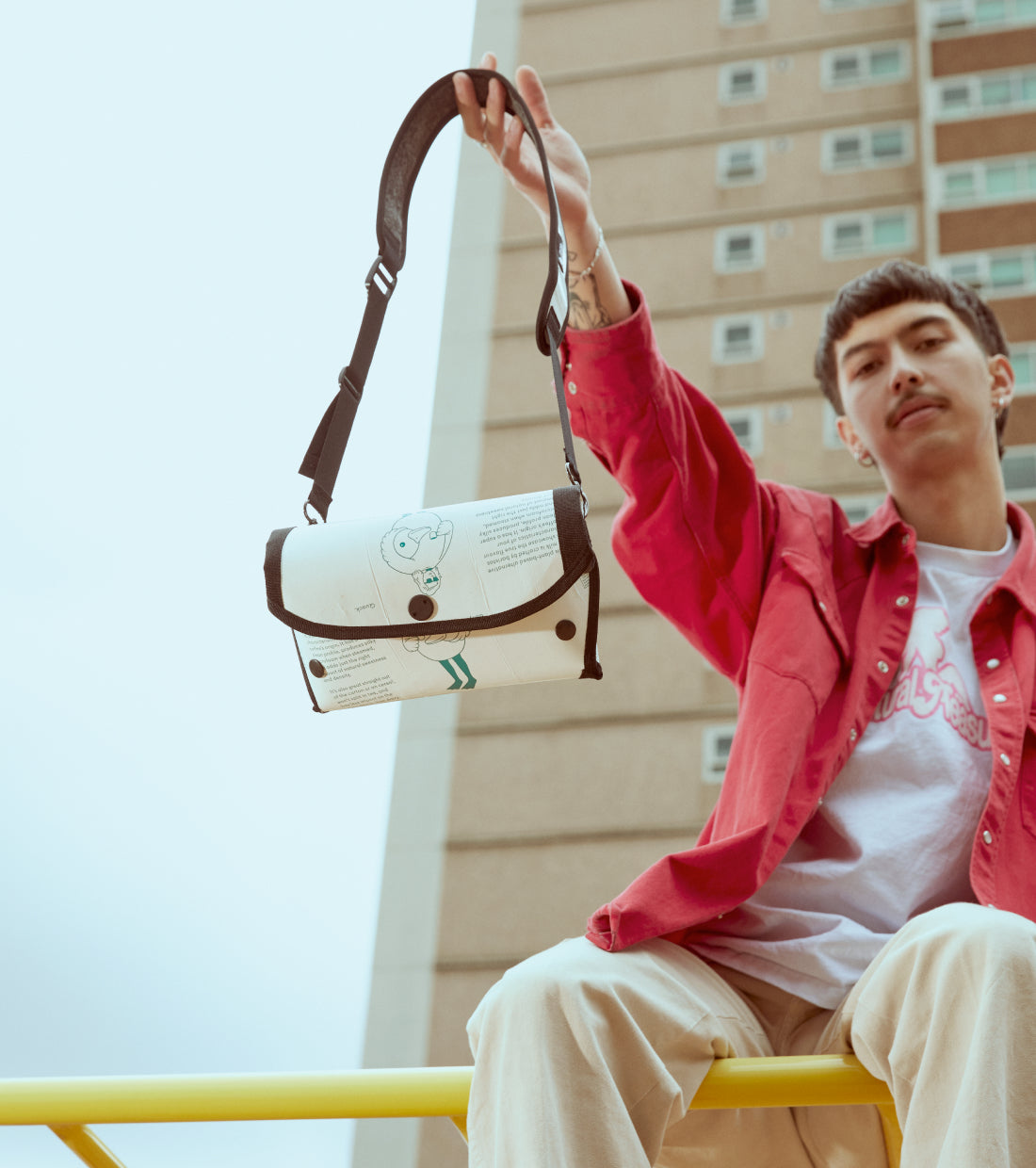 Min Sidebag // MILK CARTON
Min Sidebag // MILK CARTON
Ok. Here's a moral dilemma for the planet loving, creamy latte drinking, lactose intolerant caffeine addicts. You love creamy lattes, but dairy doesn't love you back. So you've been slapping your reusable cup down and ordering your double riz flatty on alternative milk. Until one morning, in a caffeine deprived state, you find out alternative milk cartons can't be recycled in Australia. Now you're torn between facing back-to-back meetings without your mid-morning lifeblood, or bumping todays carbon footprint. In a caffeine deprived state, bugger me timbers, that can be quite the pickle. 

The good news is; in time we will solve this dilemma with zero waste milk delivery systems (just like the old milkman but with more tech & less cow). But for now, we need a solution to keep unnecessary waste going into landfill. 

Each one of these bags divert 2.5 milk cartons and 200 grams of textiles from entering landfill. 
-------
These almost wasted materials have been crafted into a Min Sidebag. Perfect for: Phone, wallet, keys, mask, coins, chargers, lip balm etc. 
Free shipping Australia wide. 
Details:
Dimensions: 22cm Wide x 12cm Tall x 2cm(base)-4cm(top) Deep

Attach me to any larger Into Carry bag.

Strong durable upcycled material
Folds flat for easy cleaning, storage and repairs
*all leftover textiles and offcuts are externally recycled with UPPAREL. 
Free shipping Australia wide on orders over $50. All parcels are shipping in composible mailers with composible labels, tape and a 100% recycled product card from local legends Dodgy Paper.
Buying goods online can be a risky game (we've been burnt before). To ensure you're happy with your product, we offer 30 day returns. Not available on custom made products.
Wow my world just opened up...can't believe this beautiful bag is made from what we throw away.
Absolutely terrific! Love the bag so much that I wish I bought it earlier.
Sleek, durable and sustainable. Literally all the things I wanted.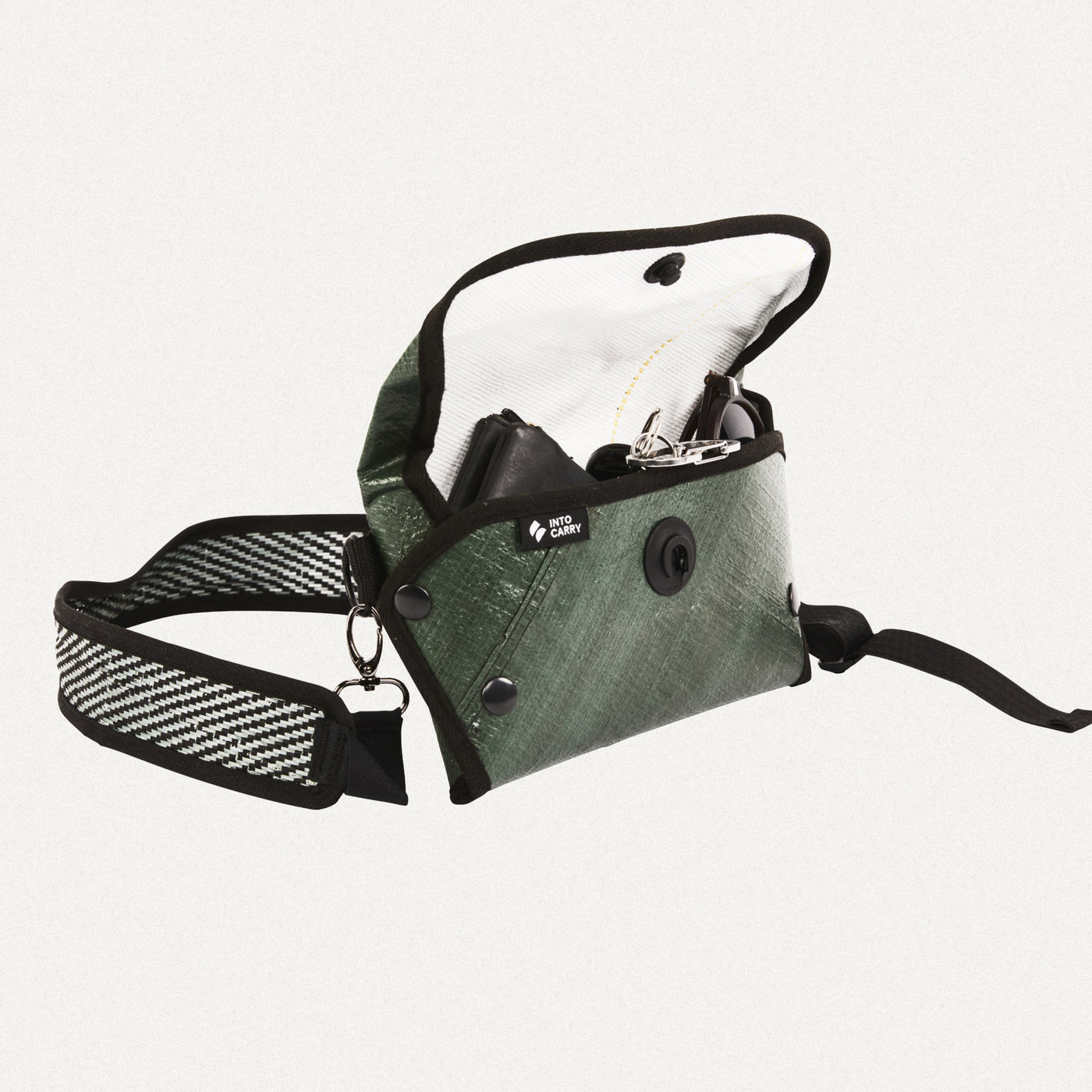 LONGEVITY
Compact & Reliable
Small on the outside, spacious on the inside. You can rely on these practical, low fuss carry companions to handle your everyday essentials.
for life
Normalising Repairs
The most sustainable product is the one you don't buy. Let's make fixing something easier than buying a new one. If your bag has an accident, we'll get you back on the road. For free.
#normaliserepairs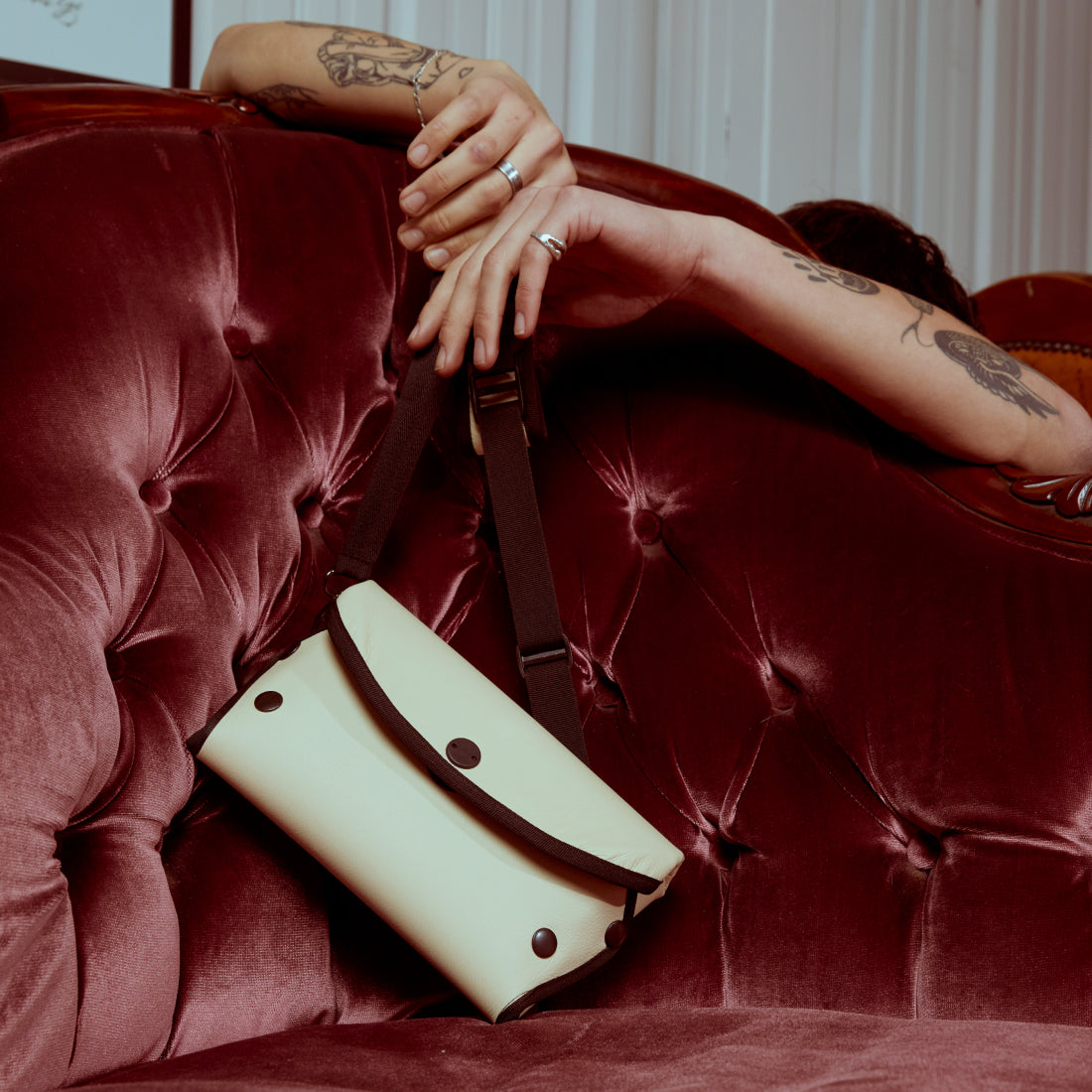 quality
Handmade Craftsmanship
Our small team of three handcraft every piece of Into Carry in our little Collingwood warehouse. Located out the back of zero waste cafe; Into Coffee.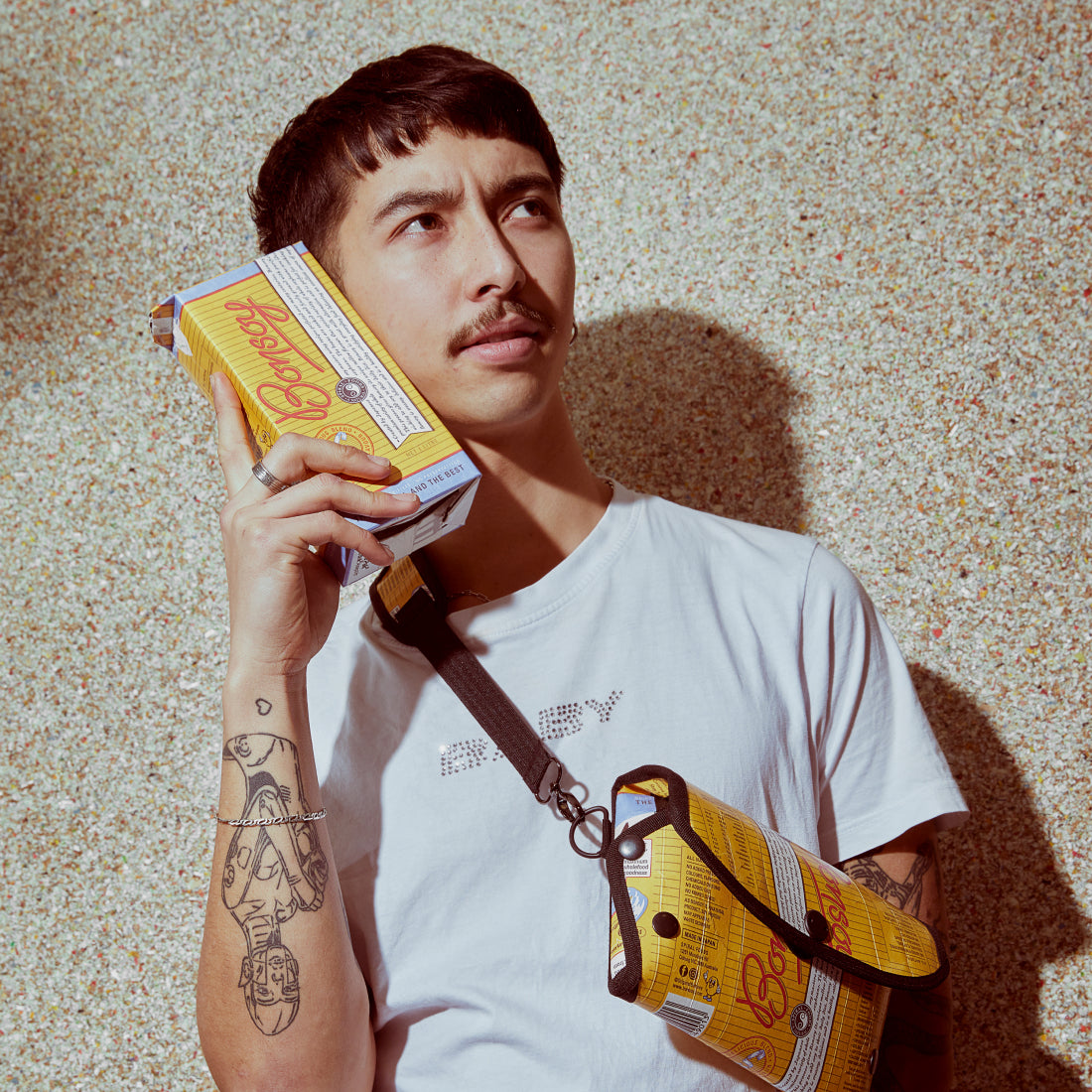 Earth's Favourite Bags
"Oh, hello Earth. Lovely to hear from you... What's that?... You prefer we stopped feeding you trash. Whaaaaaaat?... Right. Ok. Well, there's actually a shit load of it over here, we'll see what else we can do with it.."