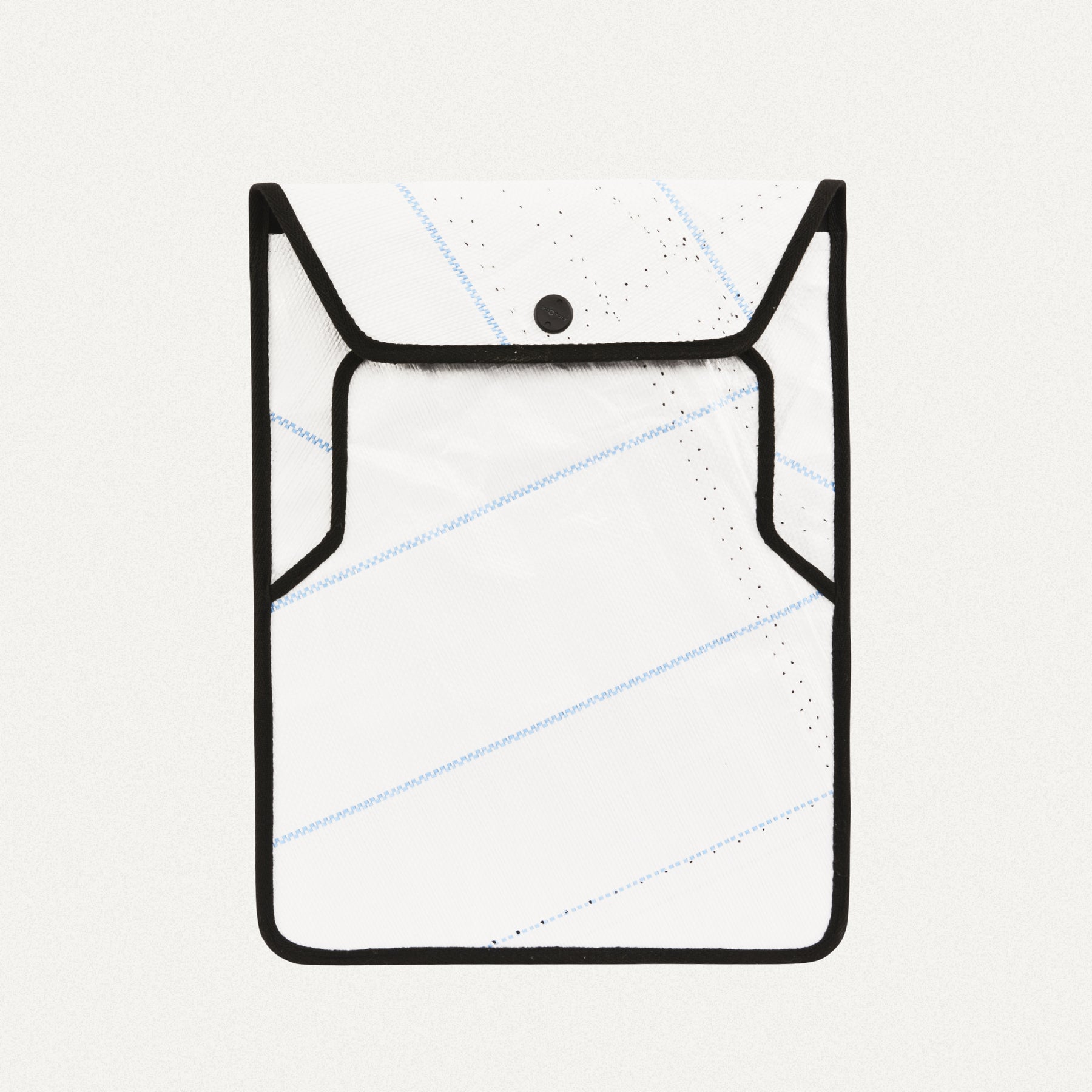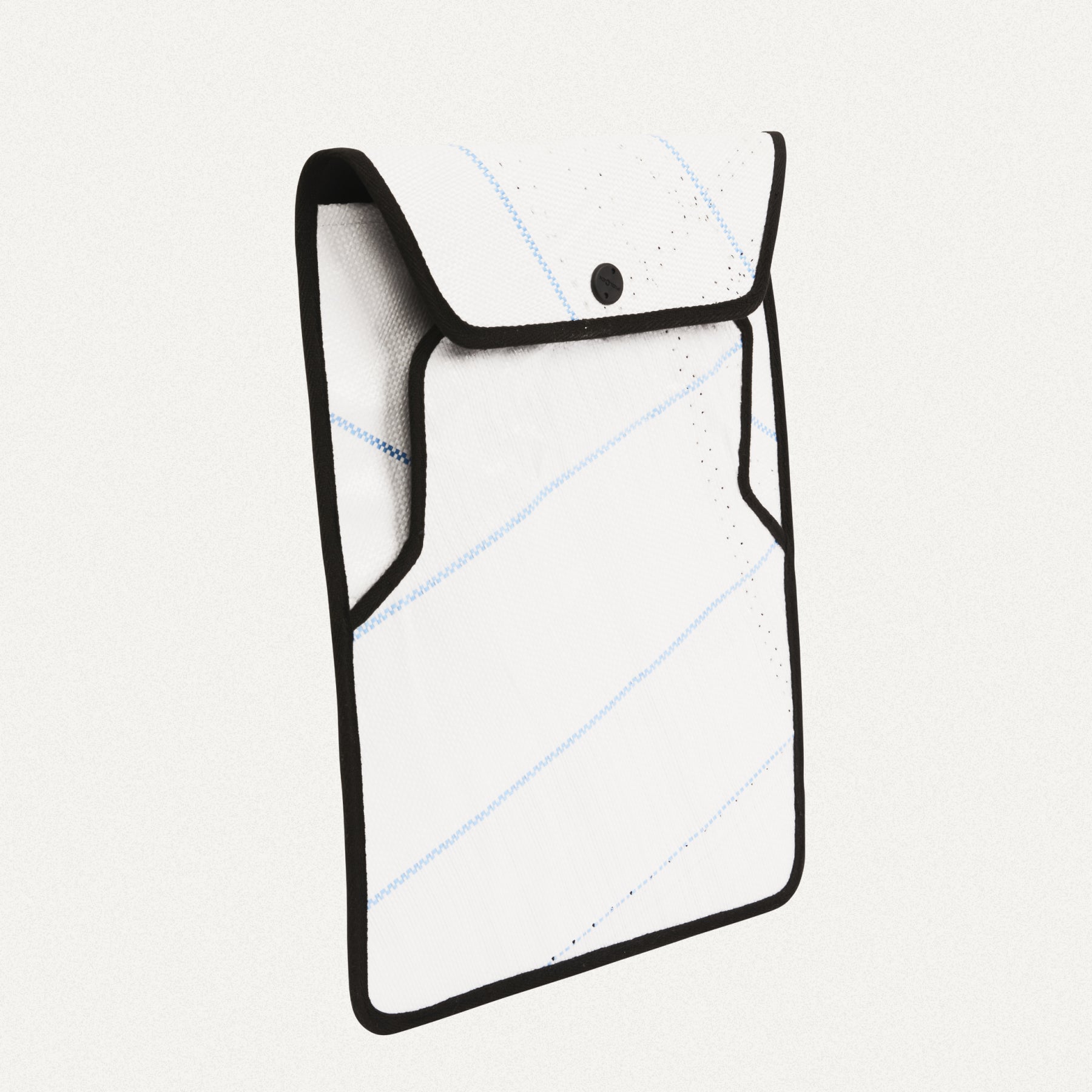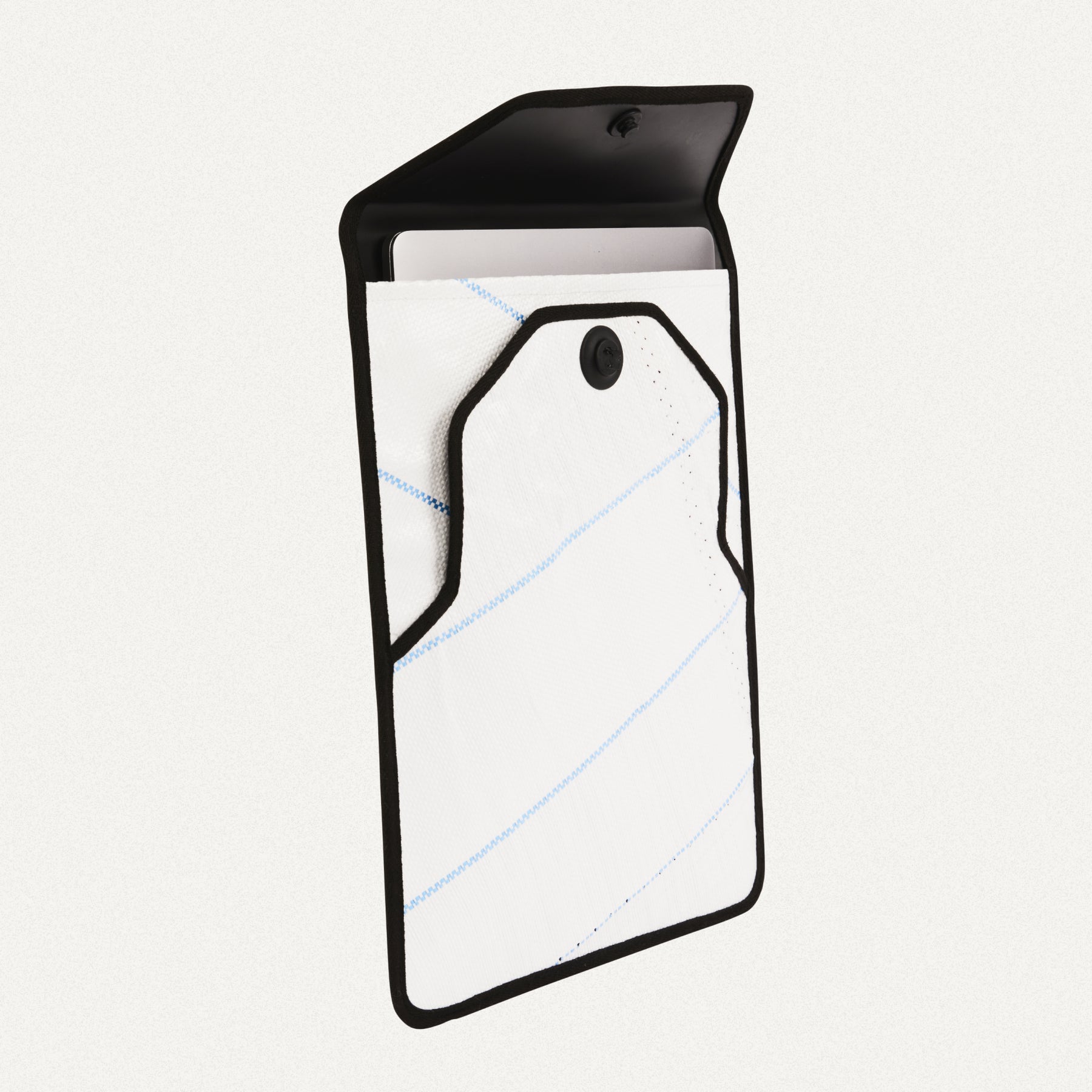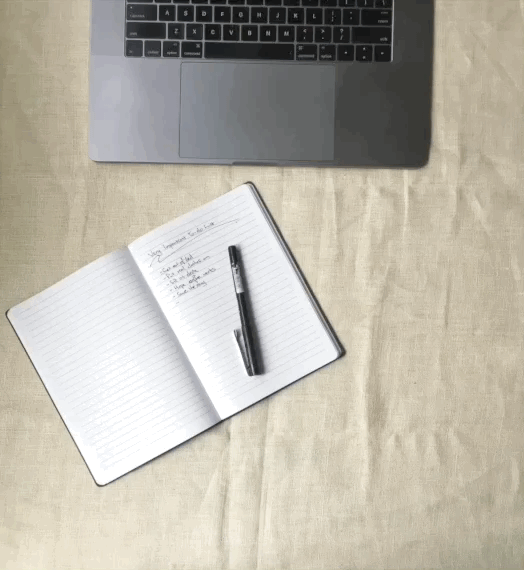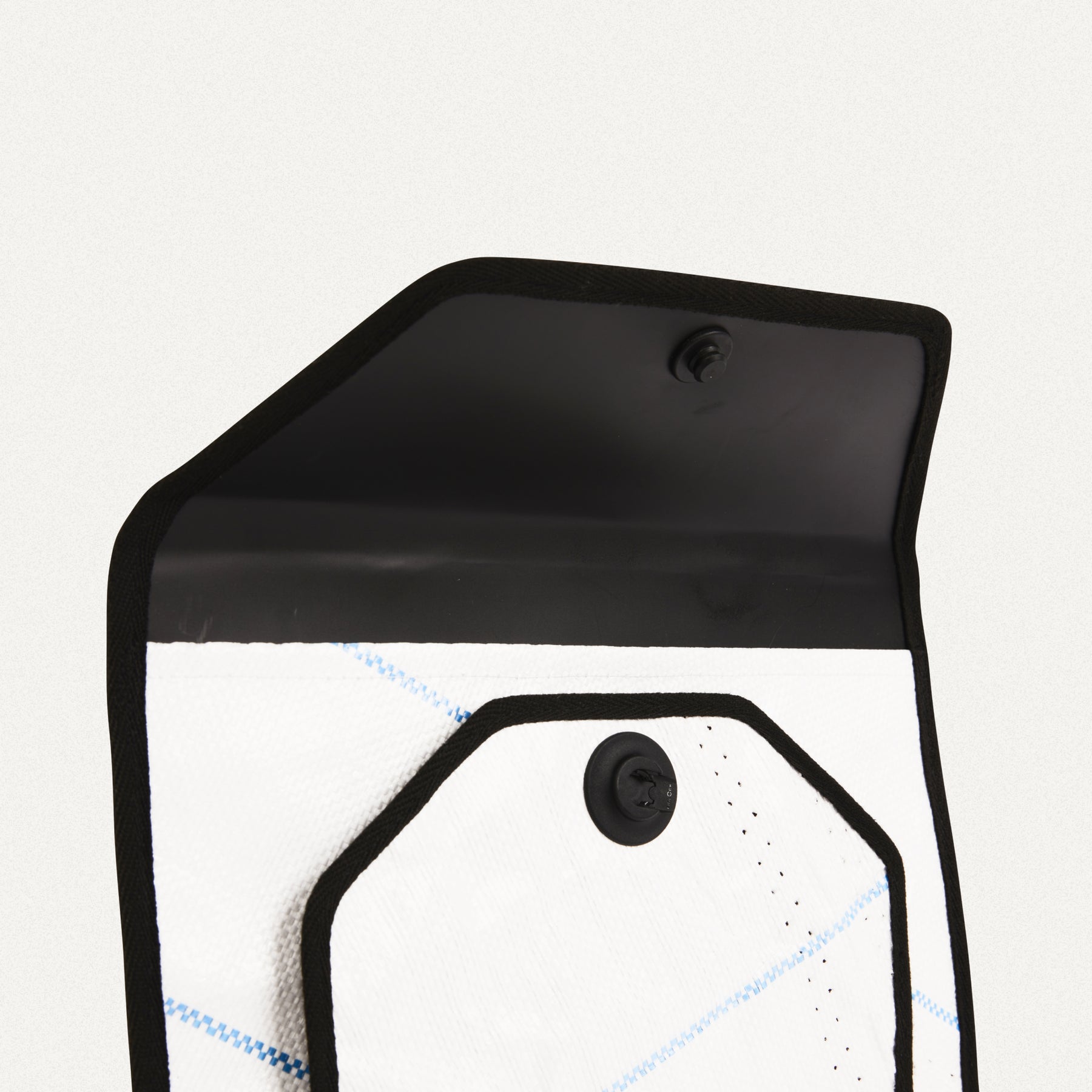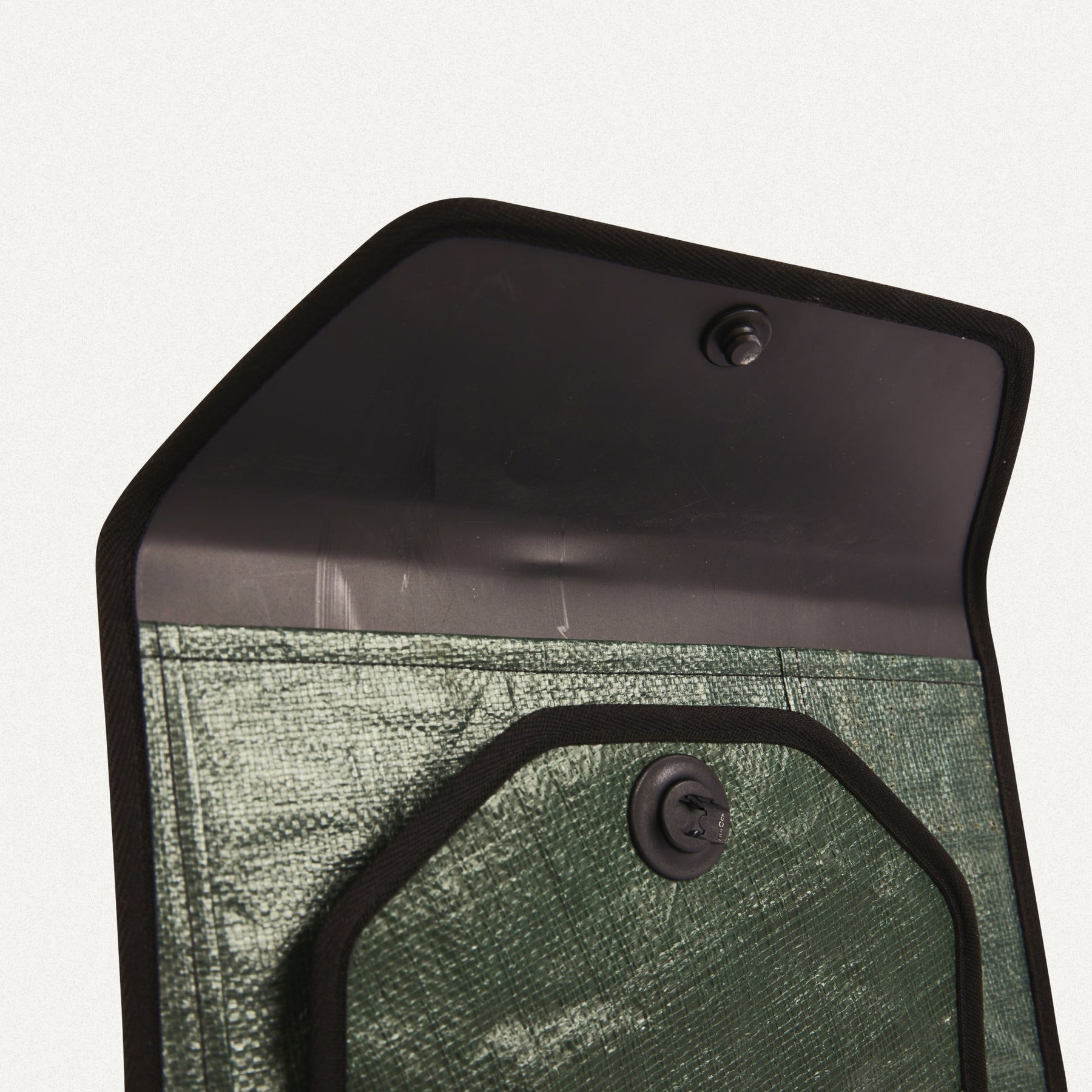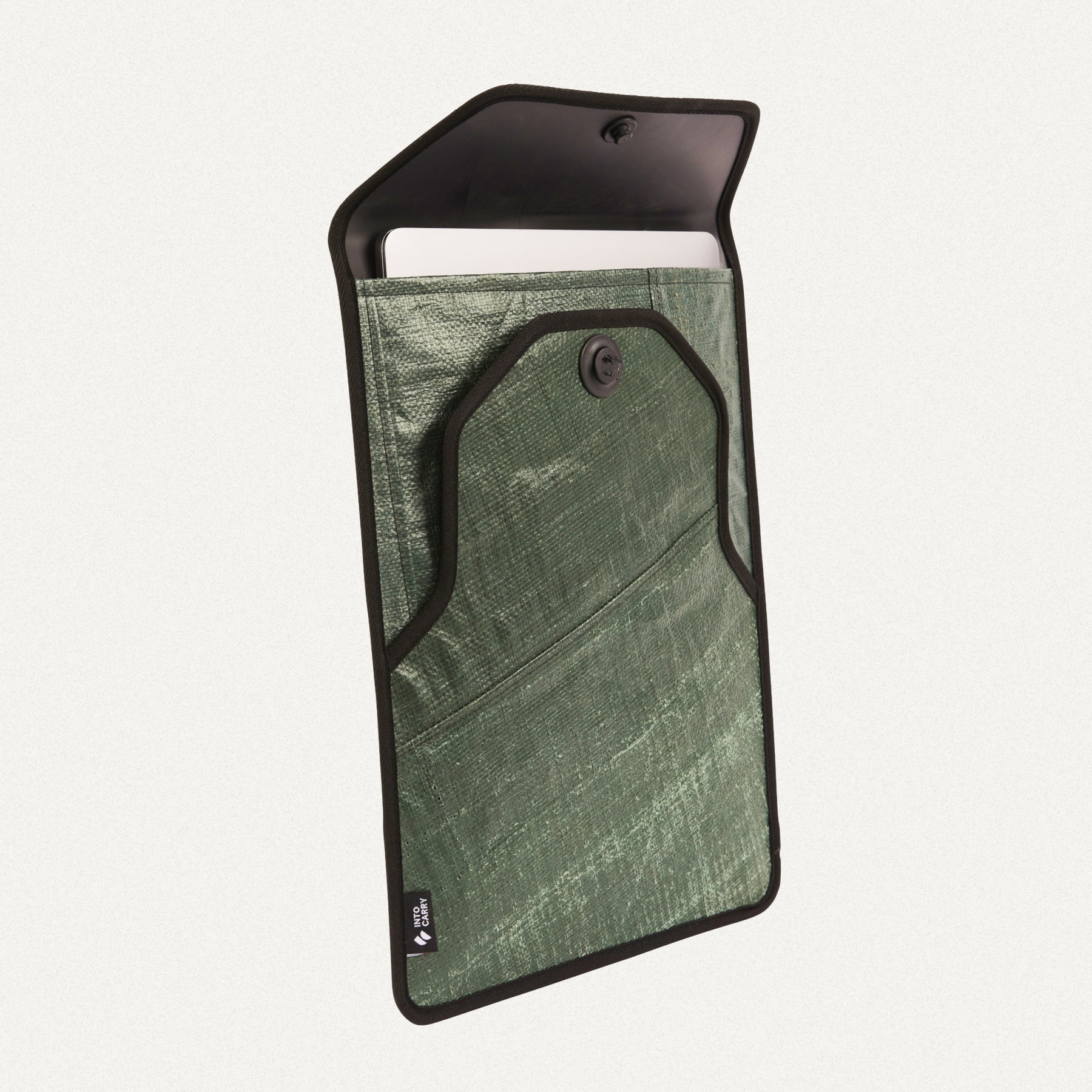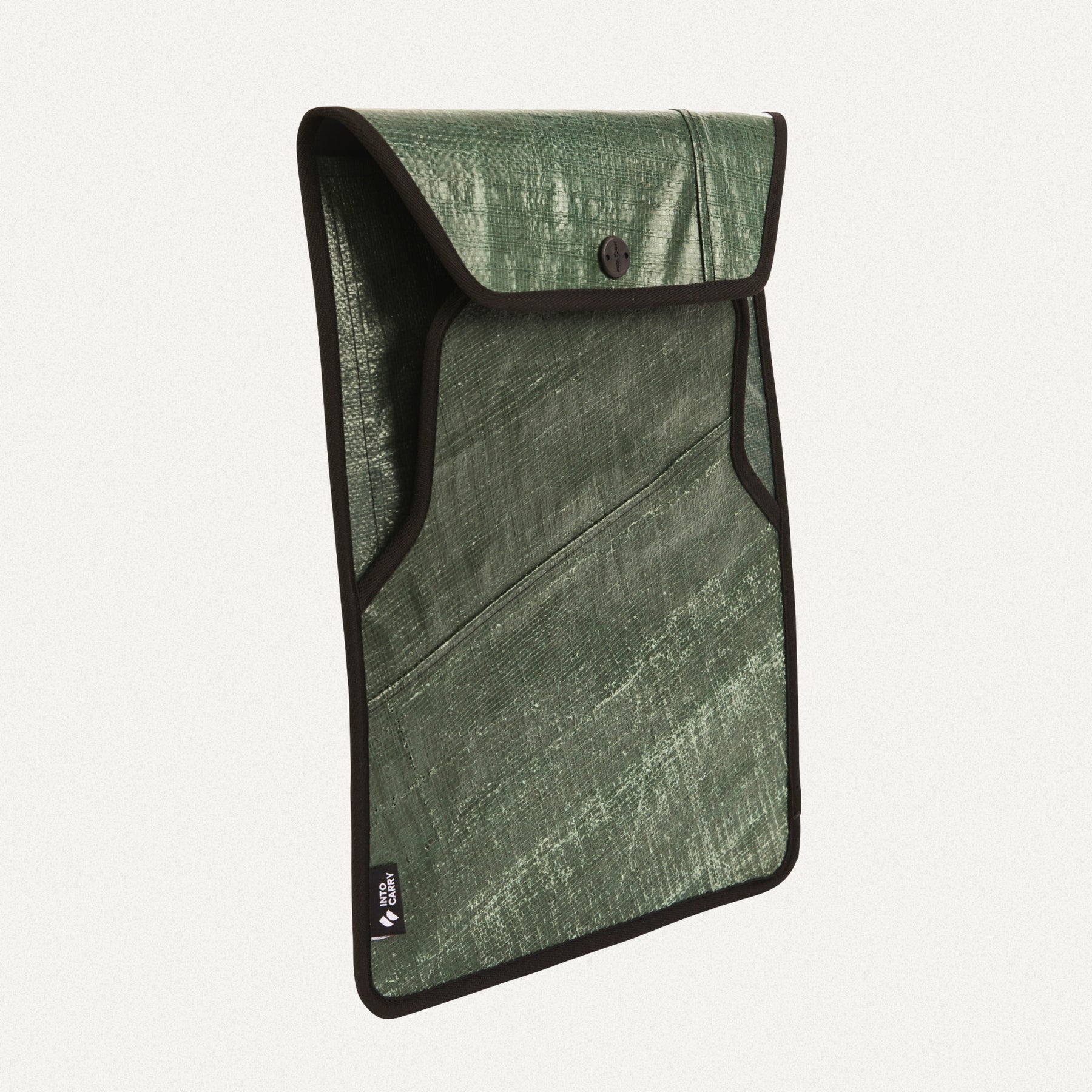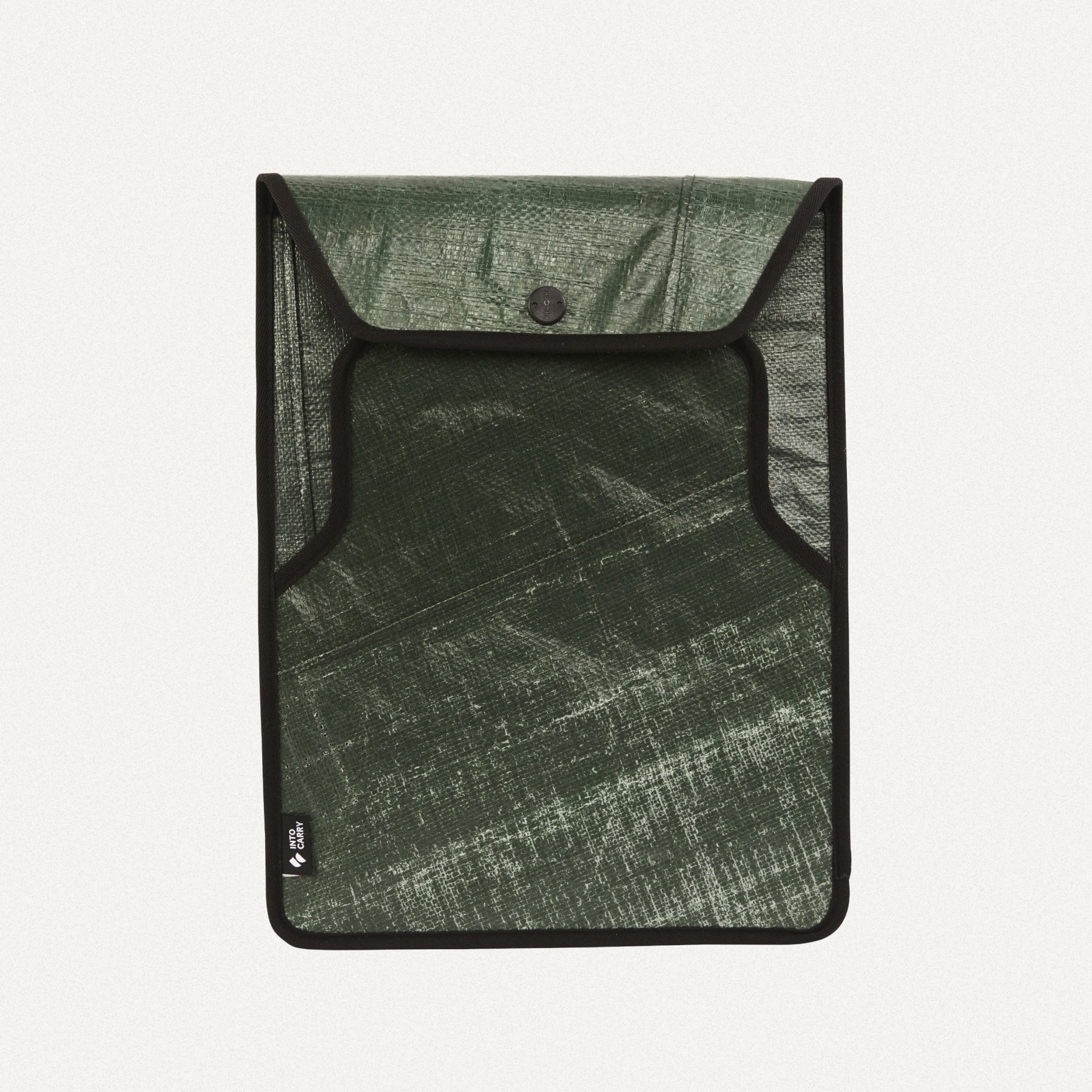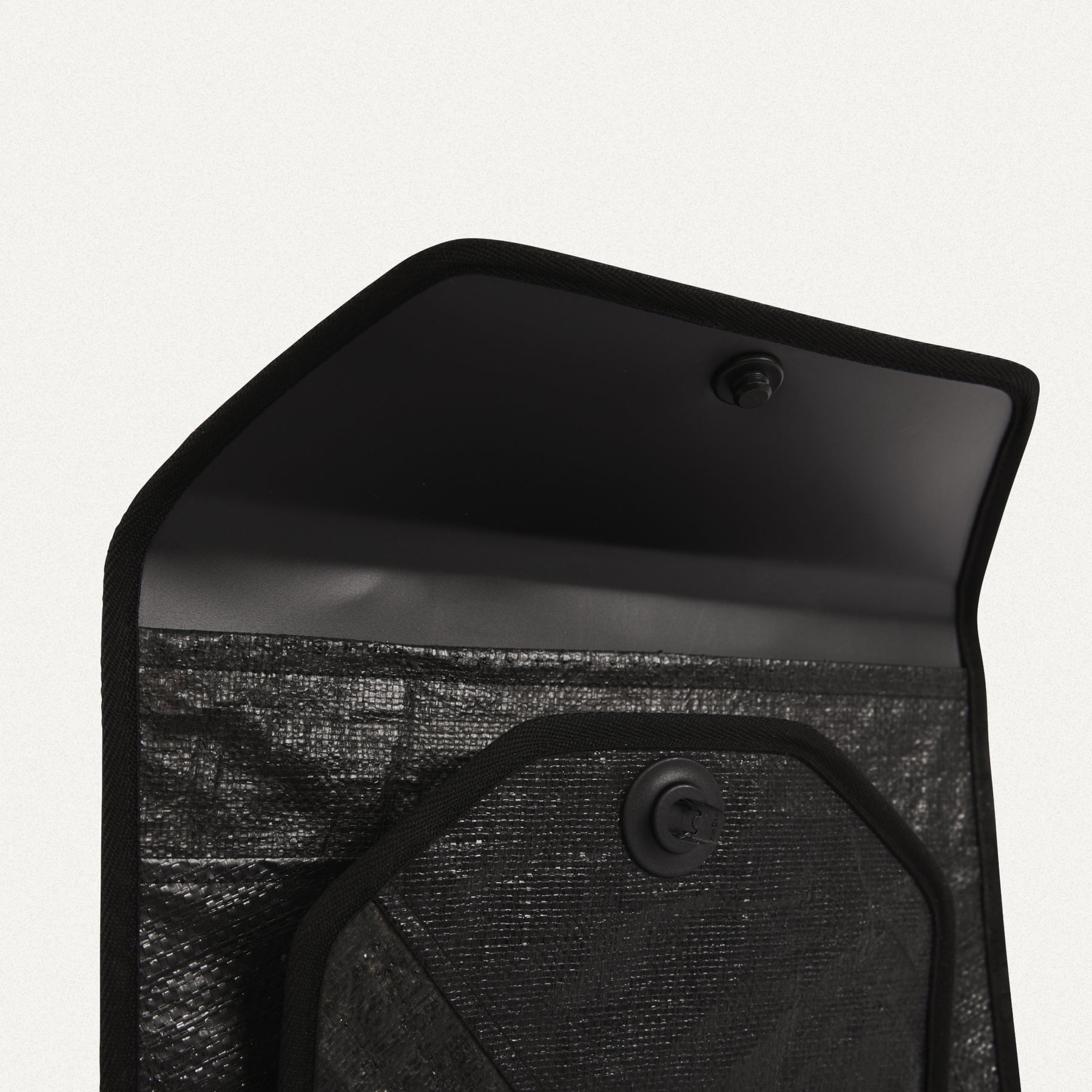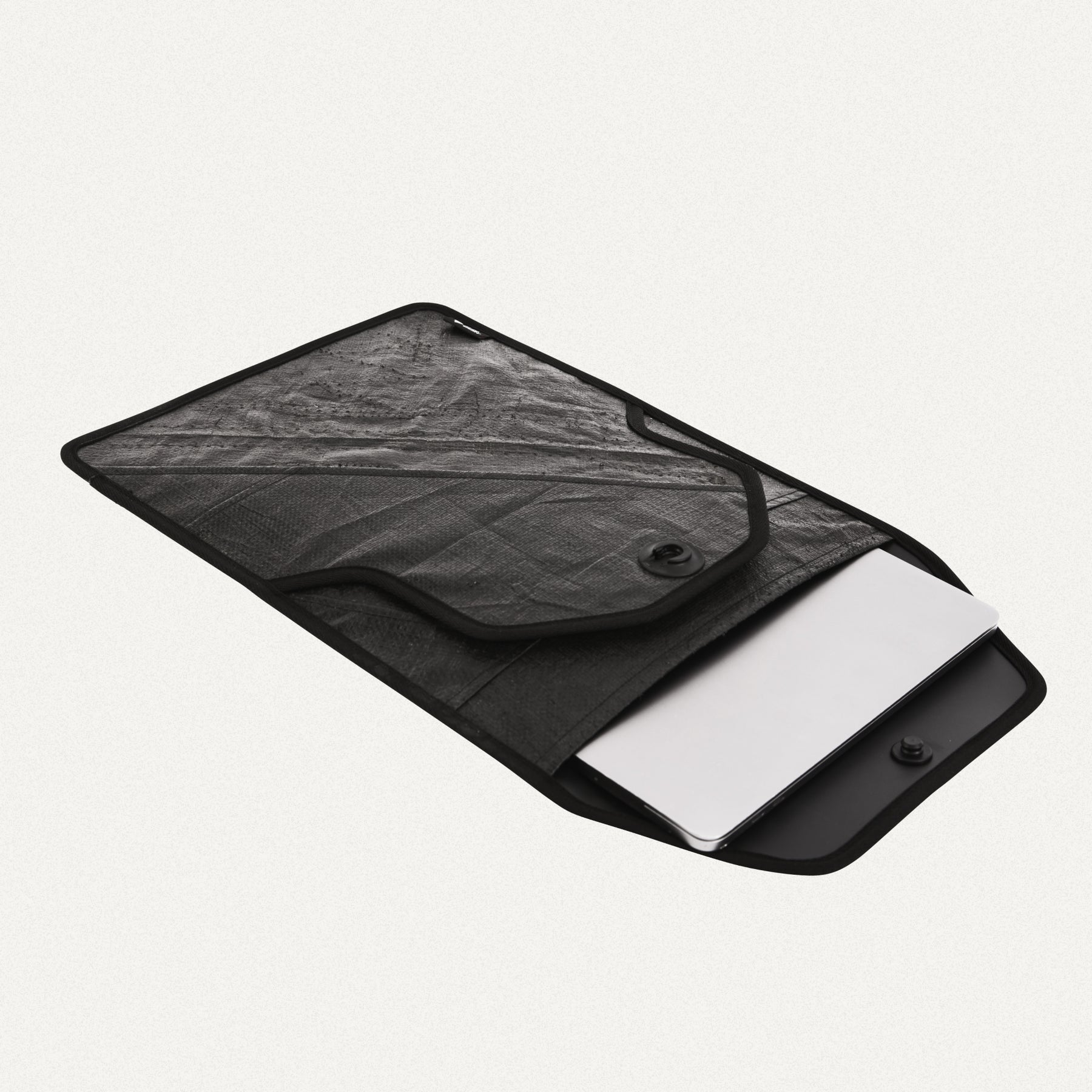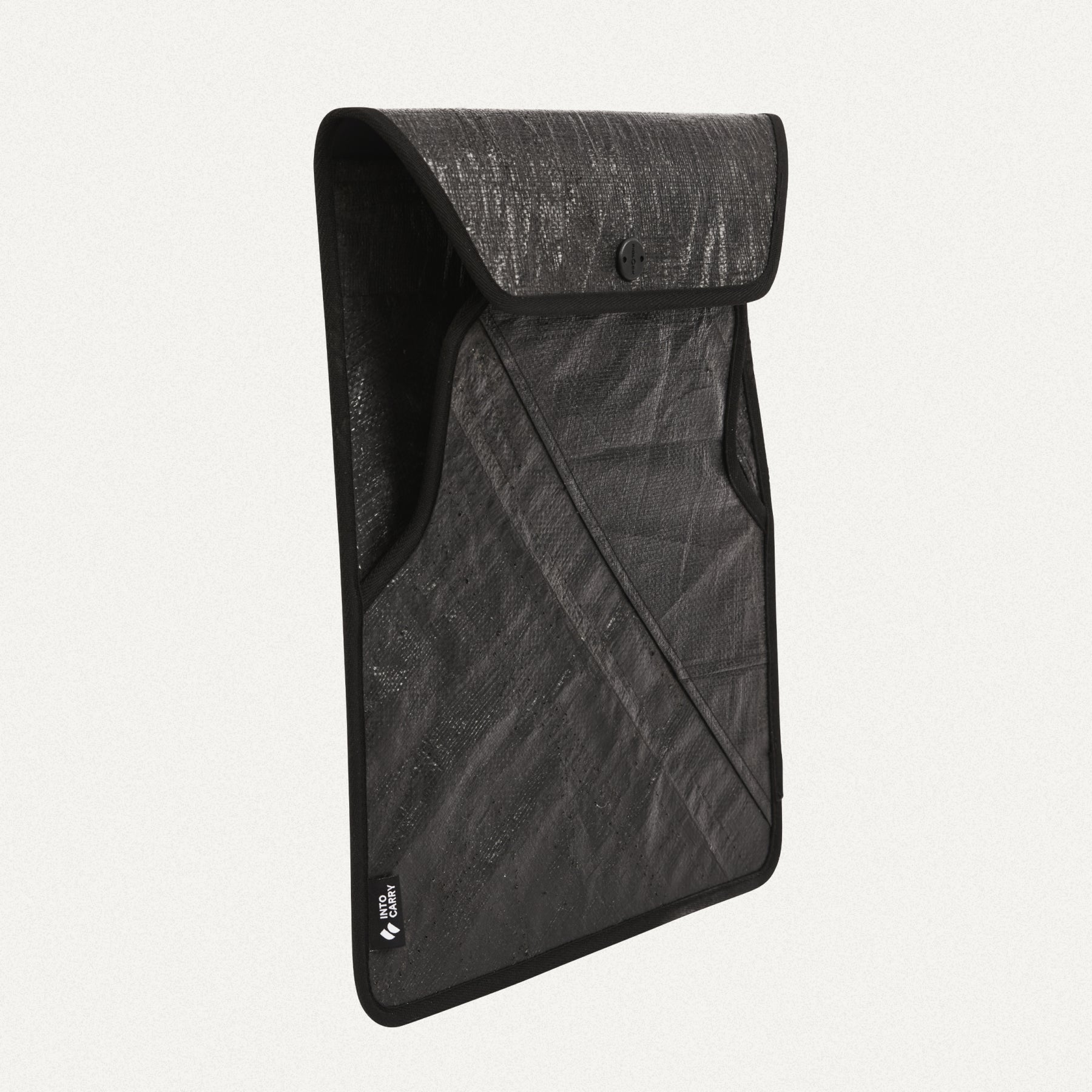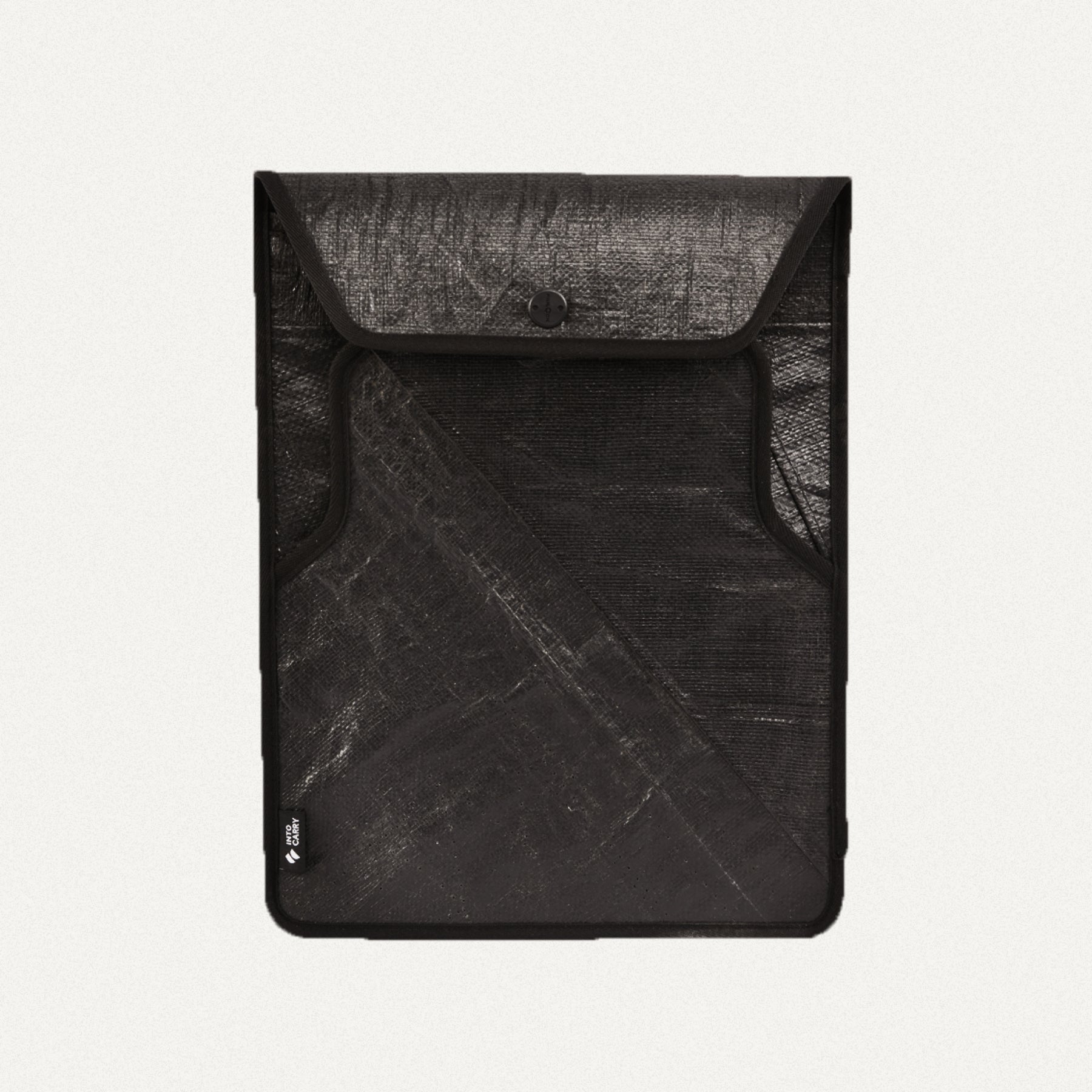 Laptop Case // INDUSTRIAL
This case is equal parts protection and practicality with its rigid shell, front pouch and front attachment slider. Its slim profile can tuck away in your bag then can expand it's function by adding attachments to its front slider. 
Protection: Keep your laptop safe from knocks and drops with its dual layered, 360 degree reinforced edges (made from recycled plastic). 
Modular Attachments: This case has a front pocket for papers and notebooks plus a secure front slider so you can add attachments to carry your chargers, mouse and cords. Compatible attachments include: Min Sidekick, Sidekick, Pouch. *Attachments sold separately.
What I carry: Up to 13 OR 16in Laptop, papers, notepad. 
Upcycled Materials / Colours: Nursery Green, Nursery Black and Bulka White. 
Details
16 inch Dimensions: 29.5cm x 39cm
13 inch Dimensions: 

26cm x 36cm

Dual reinforced 360 degree edge protection (recycled plastic)

Secure front bag attachment point
Front pouch for docs & notebooks
Strong durable upcycled material
Free shipping Australia wide on orders over $50. All parcels are shipping in composible mailers with composible labels, tape and a 100% recycled product card from local legends Dodgy Paper.
Buying goods online can be a risky game (we've been burnt before). To ensure you're happy with your product, we offer 30 day returns. Not available on custom made products.
Wow my world just opened up...can't believe this beautiful bag is made from what we throw away.
Absolutely terrific! Love the bag so much that I wish I bought it earlier.
Sleek, durable and sustainable. Literally all the things I wanted.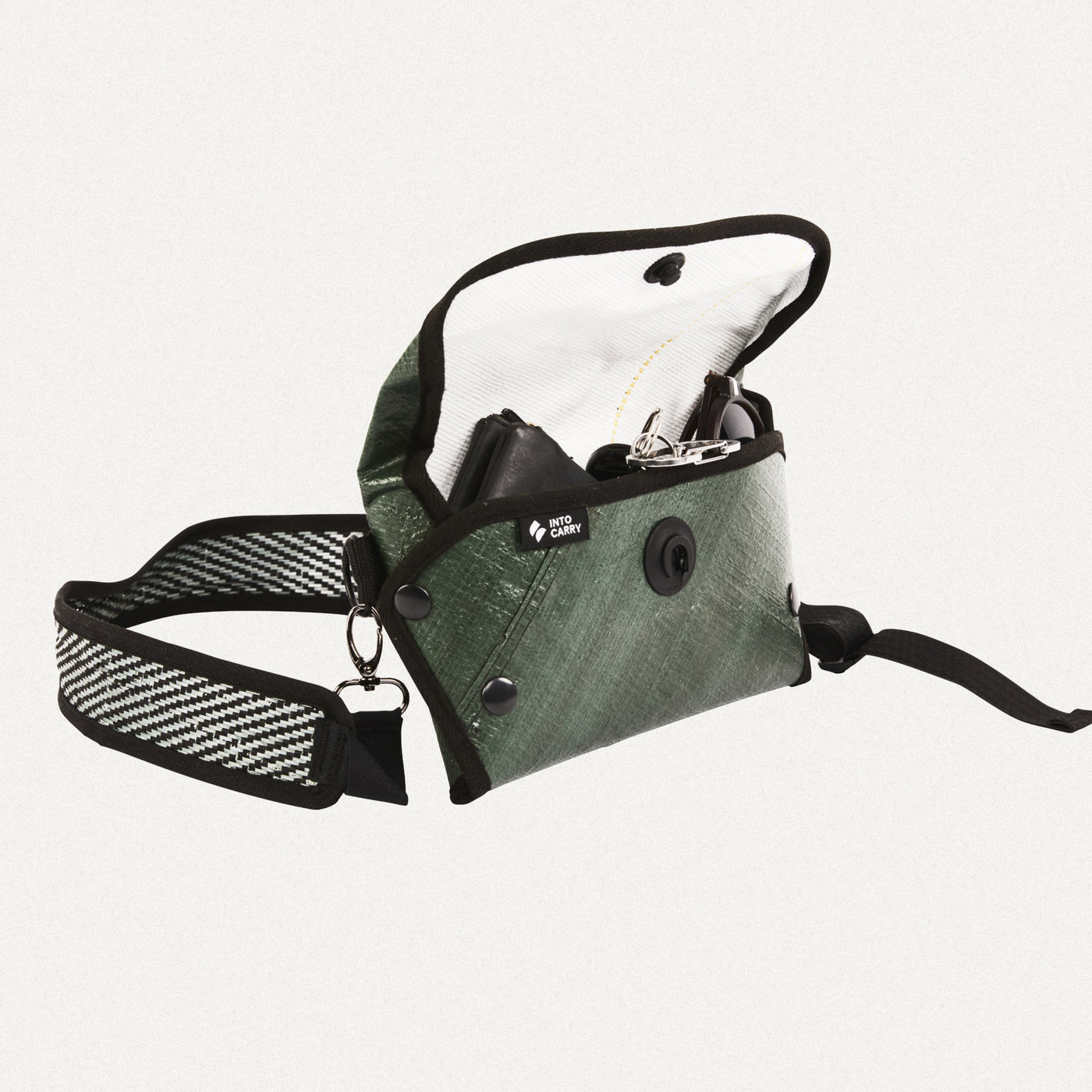 LONGEVITY
Compact & Reliable
Small on the outside, spacious on the inside. You can rely on these practical, low fuss carry companions to handle your everyday essentials.
for life
Normalising Repairs
The most sustainable product is the one you don't buy. Let's make fixing something easier than buying a new one. If your bag has an accident, we'll get you back on the road. For free.
#normaliserepairs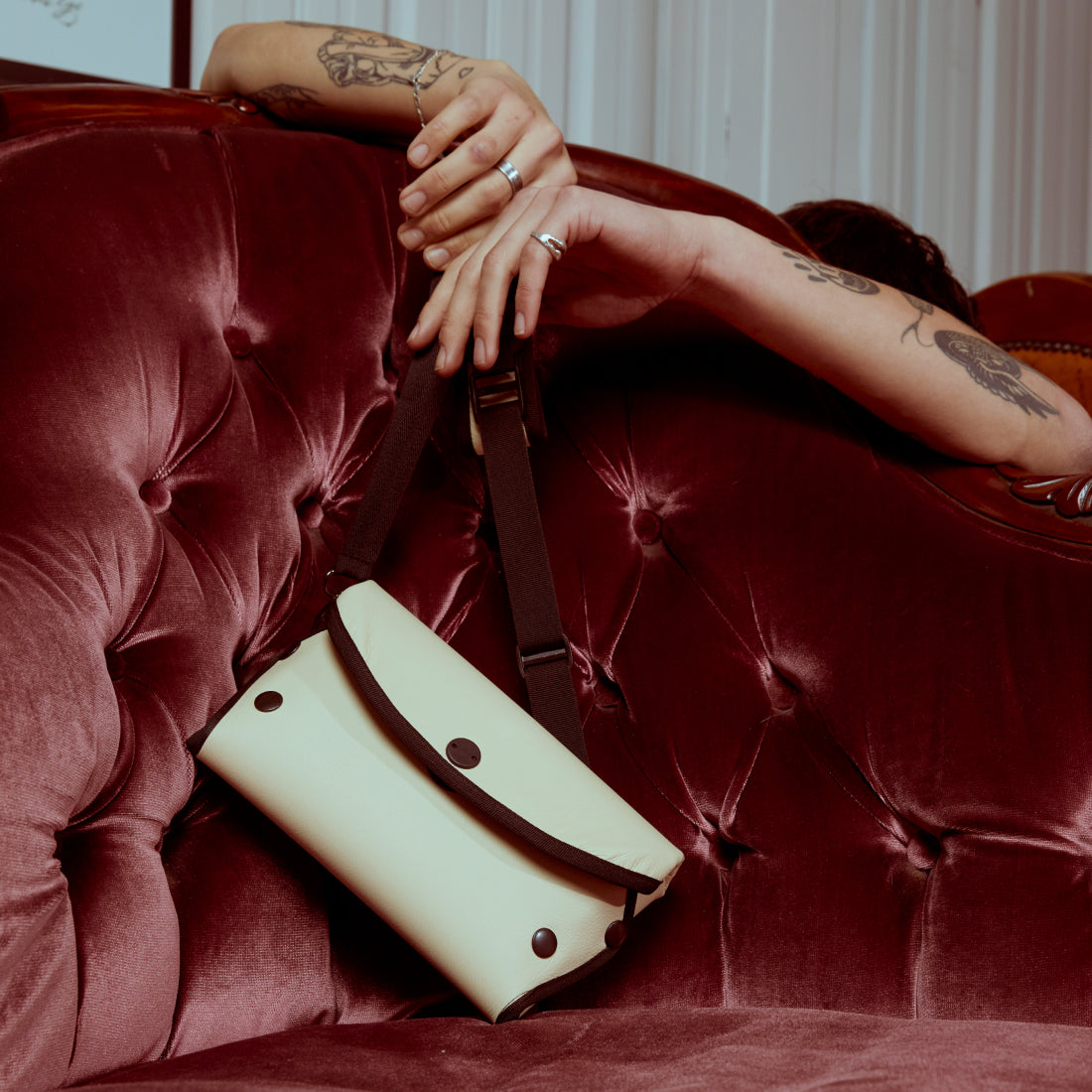 quality
Handmade Craftsmanship
Our small team of three handcraft every piece of Into Carry in our little Collingwood warehouse. Located out the back of zero waste cafe; Into Coffee.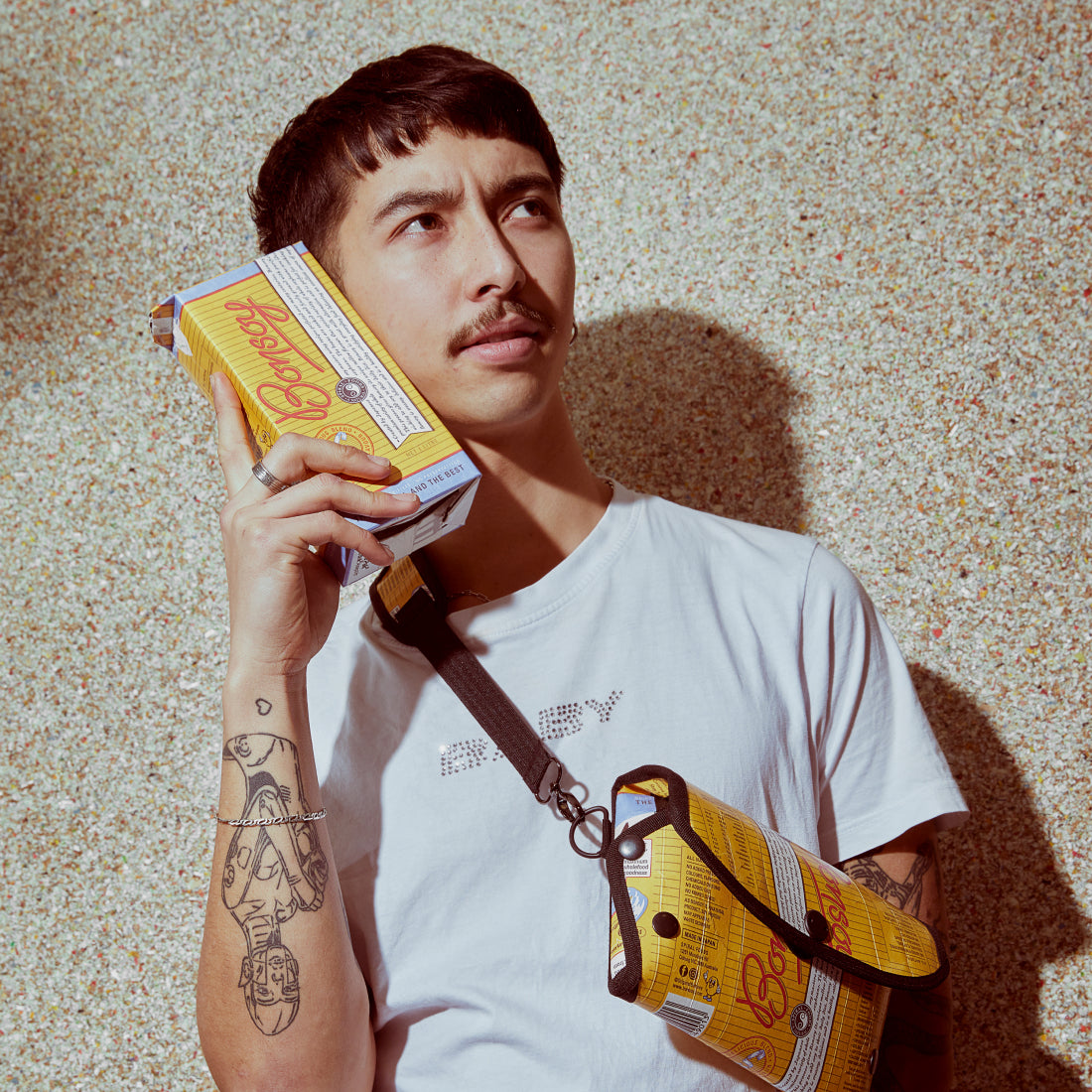 Earth's Favourite Bags
"Oh, hello Earth. Lovely to hear from you... What's that?... You prefer we stopped feeding you trash. Whaaaaaaat?... Right. Ok. Well, there's actually a shit load of it over here, we'll see what else we can do with it.."