WEEKLY DROP 9
Artist Series - To Dye For - Grace Pilcher.
PROCESS: We collected durable furniture offcuts from Martel Upholstery and passed them on to Grace at To Dye For to work get magic and spin some spicy colours. Then we give them a cut and a sew and turn them Into Carry. 
Exterior Upcycled Material: Salvaged furniture offcuts with additional dye. 
Interior Upcycled Material: Bulka Bag Industrial Textile Waste. 
Perfect for: Phone, wallet, keys, mask, coins, chargers, lip balm etc. 
Free shipping Australia wide. 
What I carry: Up to 17in Laptop, lunch containers, water bottle, clothing, docs and more. 
Details.

Dimensions: 32cm Tall, 40cm Wide, 12cm Deep

Base Bag (you can attach others to me)

Strong durable upcycled material

Comfy woven upcycled straps

Open top for easy access

Over arm strap

Secure front slider (add Attachments to outside) 

Secure inside slider (add Attachments to inside)

Stands up on its own

Folds flat for easy cleaning, repairs or upgrades
Free shipping Australia wide on orders over $50. All parcels are shipping in composible mailers with composible labels, tape and a 100% recycled product card from local legends Dodgy Paper.
Buying goods online can be a risky game (we've been burnt before). To ensure you're happy with your product, we offer 30 day returns. Not available on custom made products.
Wow my world just opened up...can't believe this beautiful bag is made from what we throw away.
Absolutely terrific! Love the bag so much that I wish I bought it earlier.
Sleek, durable and sustainable. Literally all the things I wanted.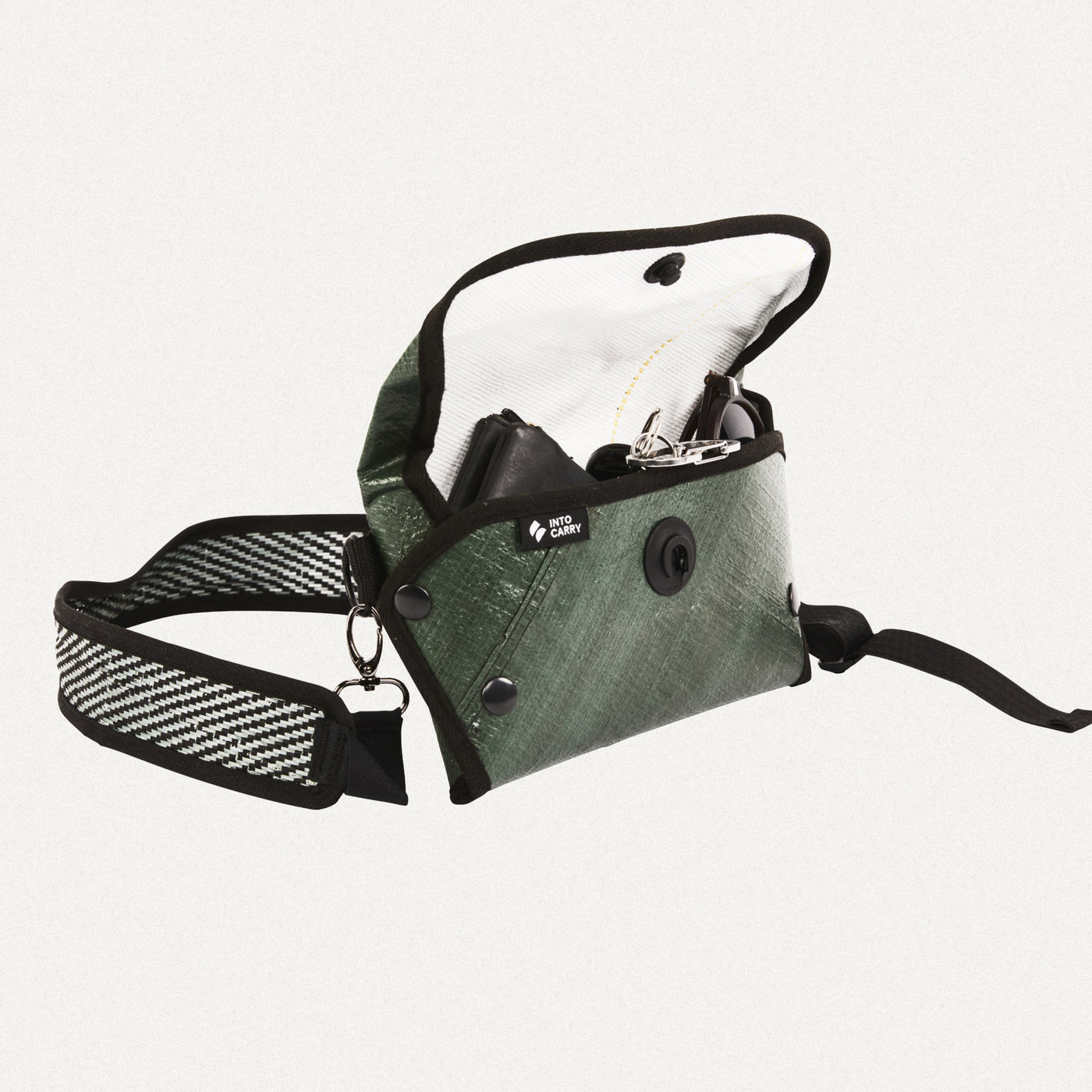 LONGEVITY
Compact & Reliable
Small on the outside, spacious on the inside. You can rely on these practical, low fuss carry companions to handle your everyday essentials.
for life
Normalising Repairs
The most sustainable product is the one you don't buy. Let's make fixing something easier than buying a new one. If your bag has an accident, we'll get you back on the road. For free.
#normaliserepairs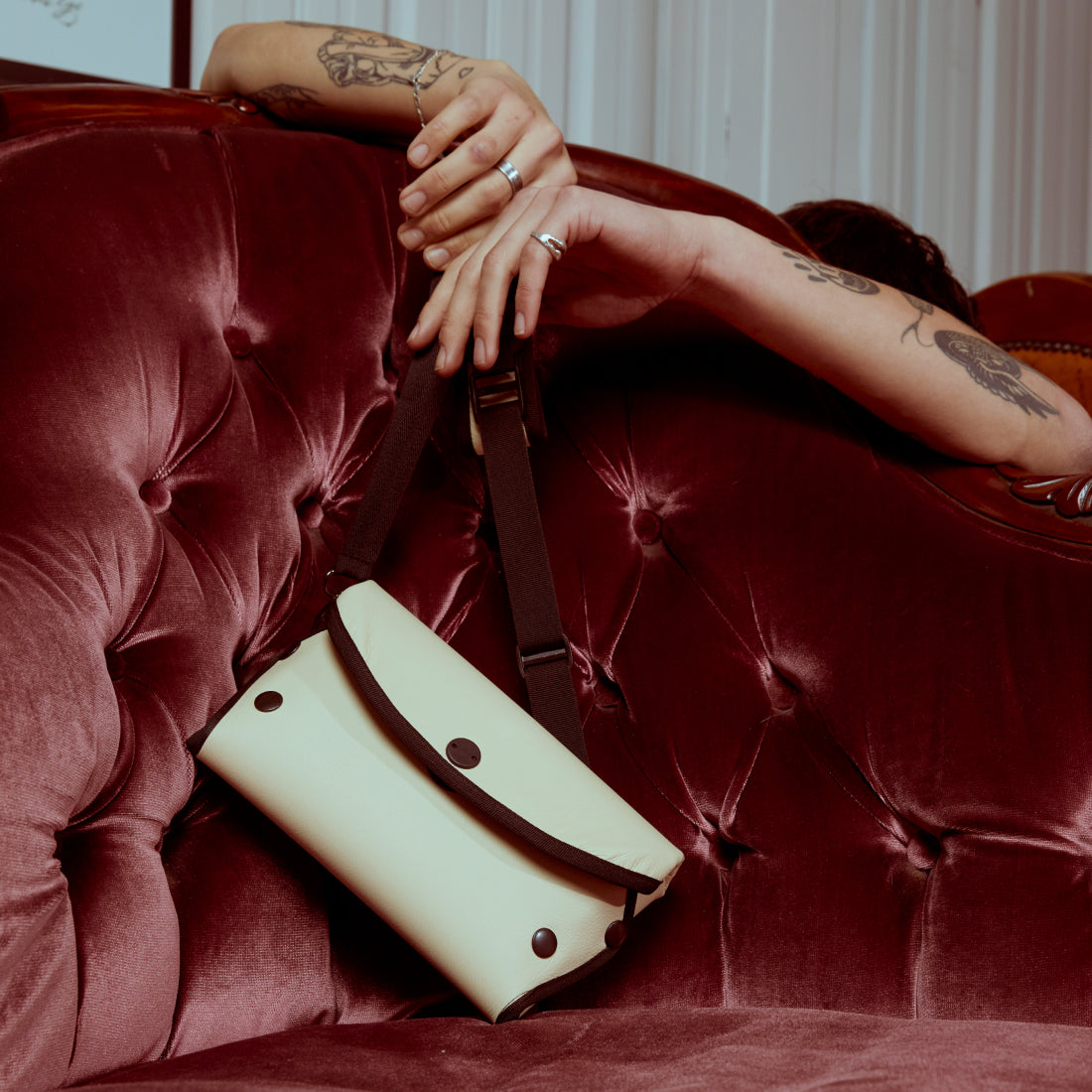 quality
Handmade Craftsmanship
Our small team of three handcraft every piece of Into Carry in our little Collingwood warehouse. Located out the back of zero waste cafe; Into Coffee.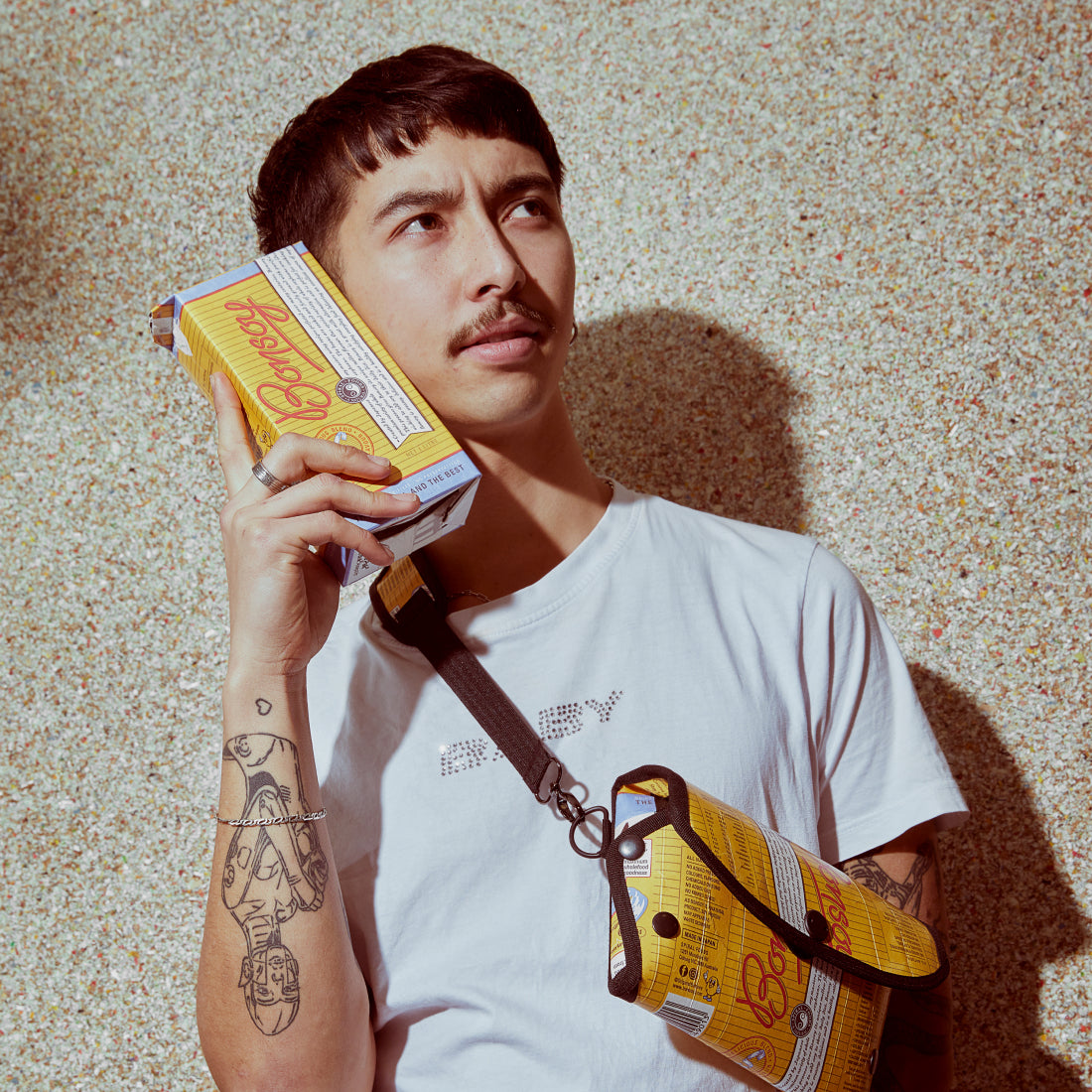 Earth's Favourite Bags
"Oh, hello Earth. Lovely to hear from you... What's that?... You prefer we stopped feeding you trash. Whaaaaaaat?... Right. Ok. Well, there's actually a shit load of it over here, we'll see what else we can do with it.."