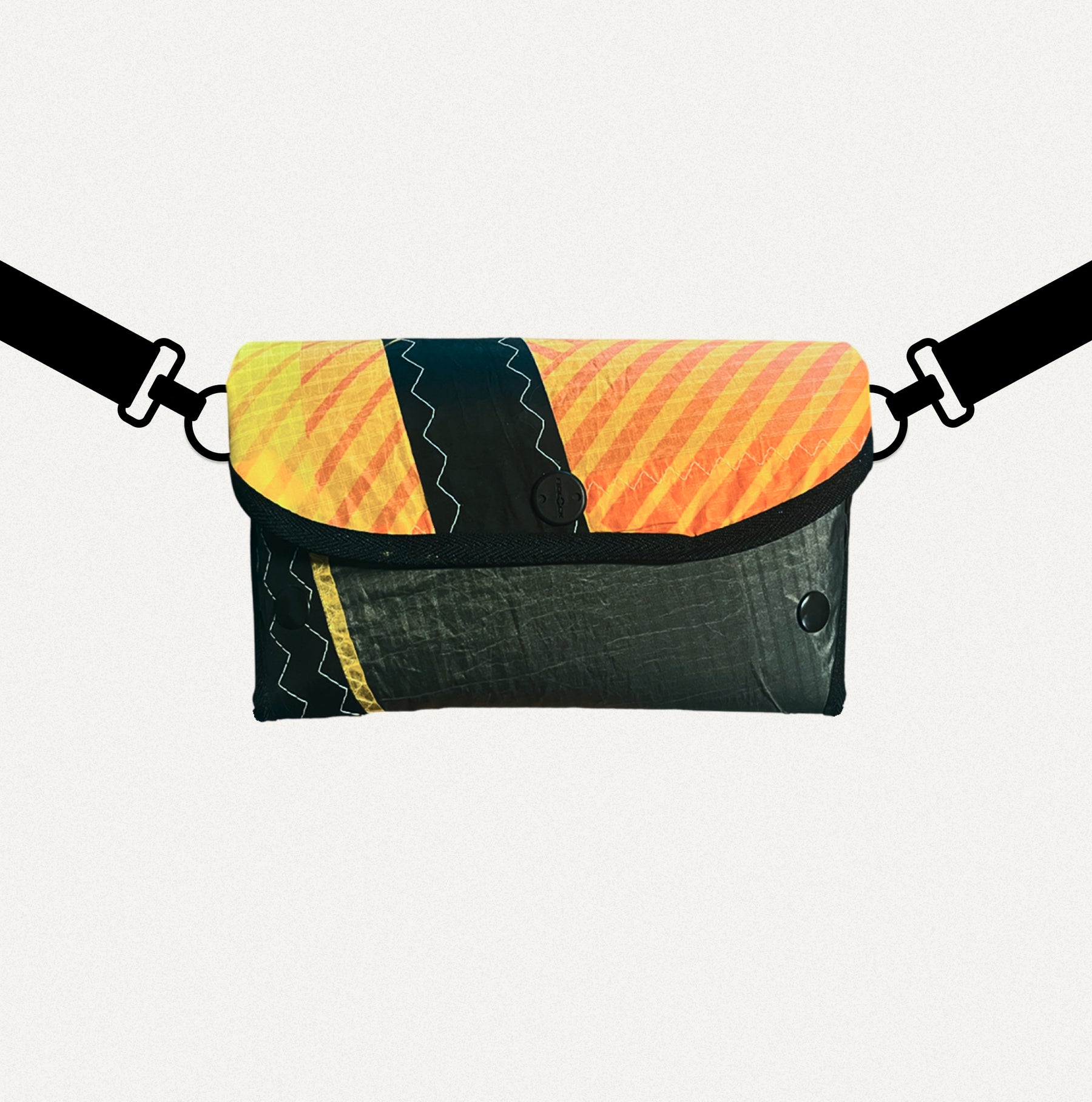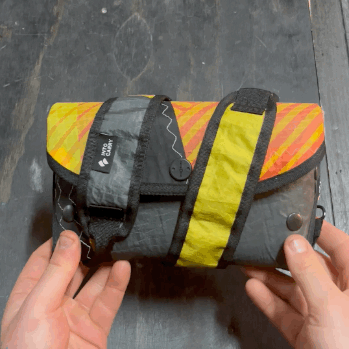 Min Sidebag // KITEBOARDING KITE
Min Sidebag // KITEBOARDING KITE
Living a life filled with weather-induced adrenaline rushes is a life filled with highs and lows. Will, a good friend of Into Carry, discovered this reality when a gust of mother nature bellowed his kiteboarding kite into a nearby gazebo. After rushing to the repair shop, Will stood nervously in the waiting room as Maxine the kiteboarding repair doctor poured her heart into avoiding a flatlining. But at 6.52, silence fell over the operating room and Will's heart sank. 
Fortunately, after a proper send off and ceremony, Will dropped his kite to Into Carry to be reborn into it's new life as dozens of pieces of carrywear. Each piece it's own unique composition of oranges, yellows, greys and the occasional fluro green.
-------
Please note the nature of this material, each bag is unique. Colours and compositions will vary. Feel free to specify if there are any colours or features you would like us to incorporate. 
-------
These almost wasted materials have been crafted into a Min Sidebag. Perfect for: Phone, wallet, keys, mask, coins, chargers, lip balm etc. 
Free shipping Australia wide. 
Bag Details:
Dimensions: 22cm Wide x 12cm Tall x 2cm(base)-4cm(top) Deep

Interior pocket *not pictured in video

Attach me to any larger Into Carry bag.

Strong durable upcycled material
Folds flat for easy cleaning, storage and repairs
*all leftover textiles and offcuts are externally recycled. 
Free shipping Australia wide on orders over $50. All parcels are shipping in composible mailers with composible labels, tape and a 100% recycled product card from local legends Dodgy Paper.
Buying goods online can be a risky game (we've been burnt before). To ensure you're happy with your product, we offer 30 day returns. Not available on custom made products.
Wow my world just opened up...can't believe this beautiful bag is made from what we throw away.
Absolutely terrific! Love the bag so much that I wish I bought it earlier.
Sleek, durable and sustainable. Literally all the things I wanted.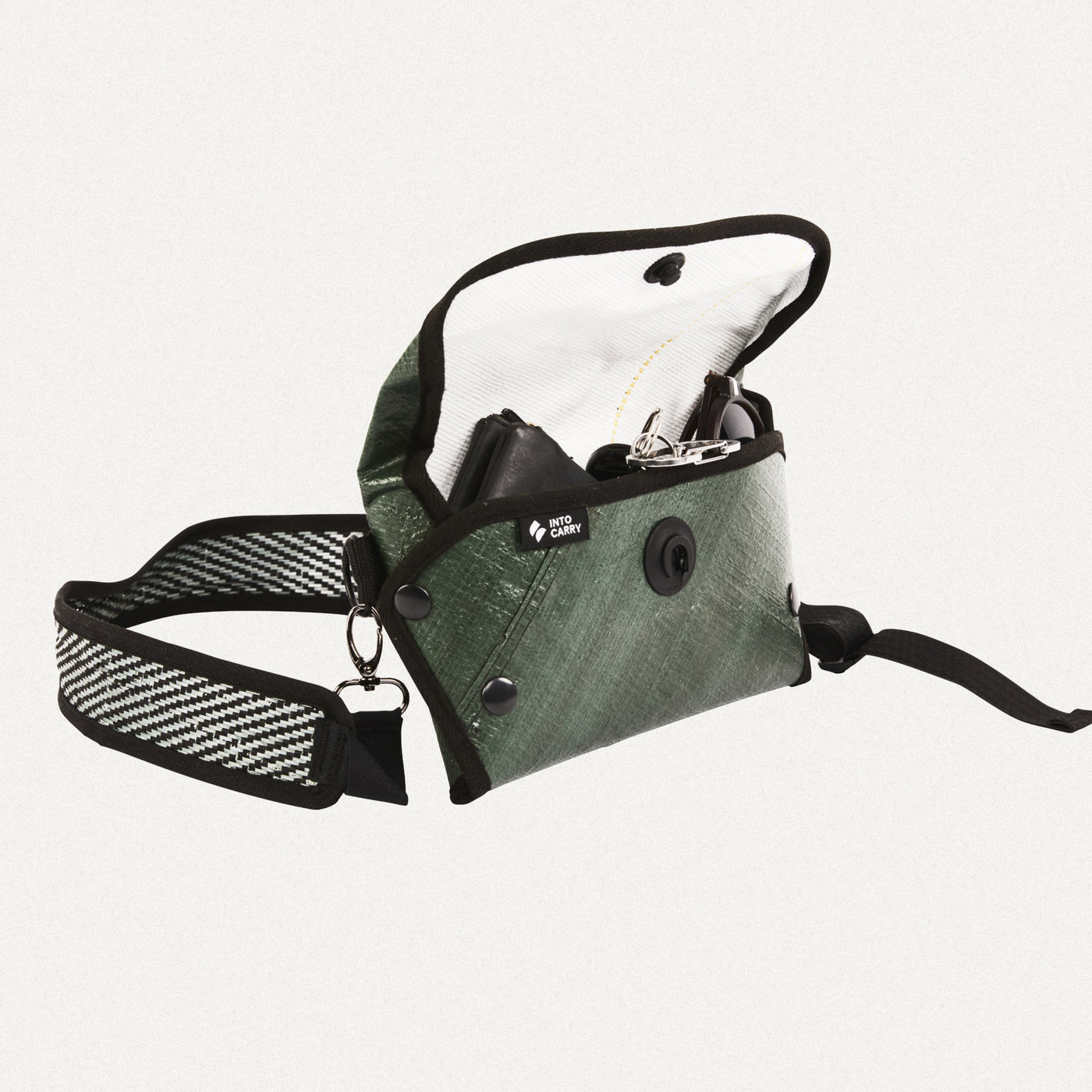 LONGEVITY
Compact & Reliable
Small on the outside, spacious on the inside. You can rely on these practical, low fuss carry companions to handle your everyday essentials.
for life
Normalising Repairs
The most sustainable product is the one you don't buy. Let's make fixing something easier than buying a new one. If your bag has an accident, we'll get you back on the road. For free.
#normaliserepairs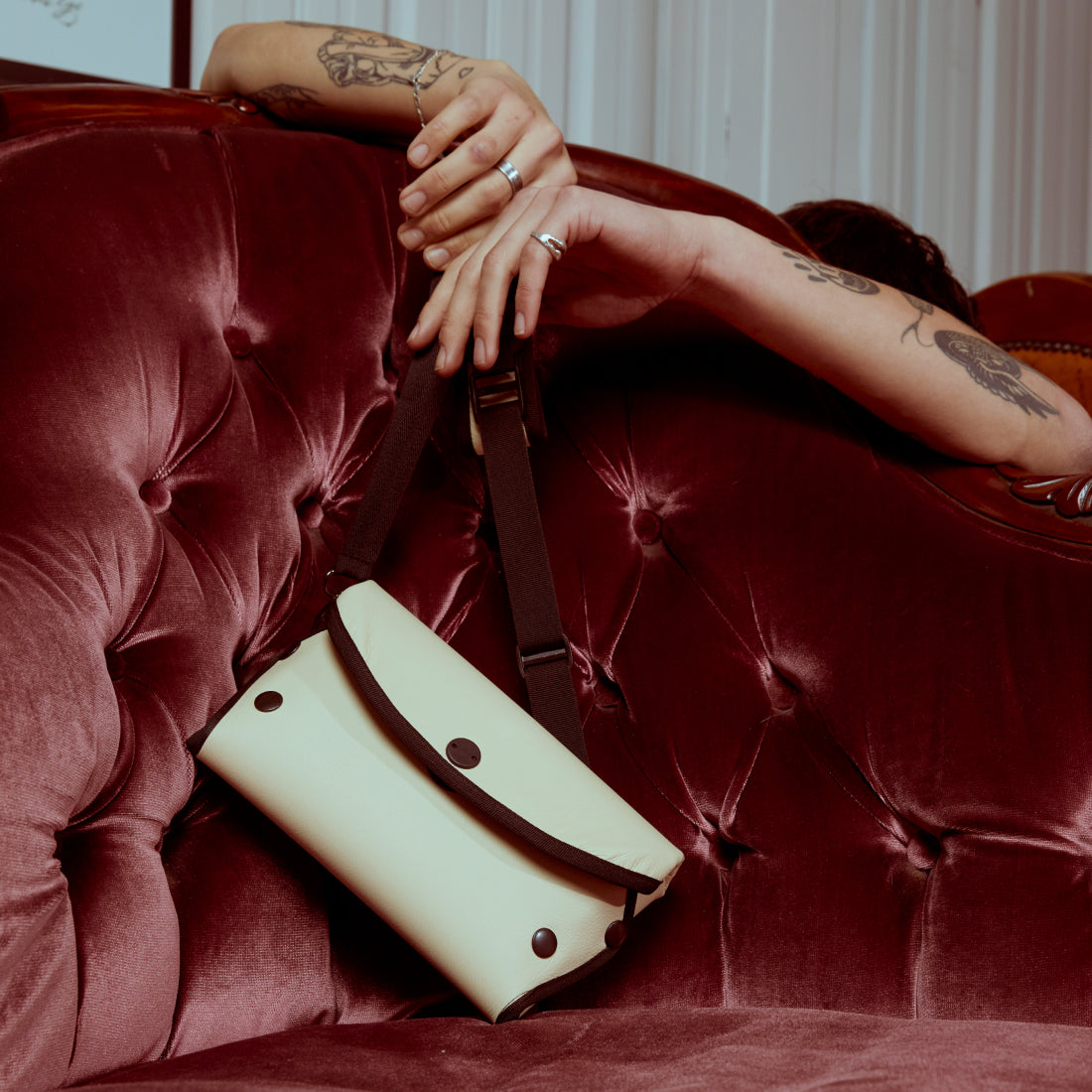 quality
Handmade Craftsmanship
Our small team of three handcraft every piece of Into Carry in our little Collingwood warehouse. Located out the back of zero waste cafe; Into Coffee.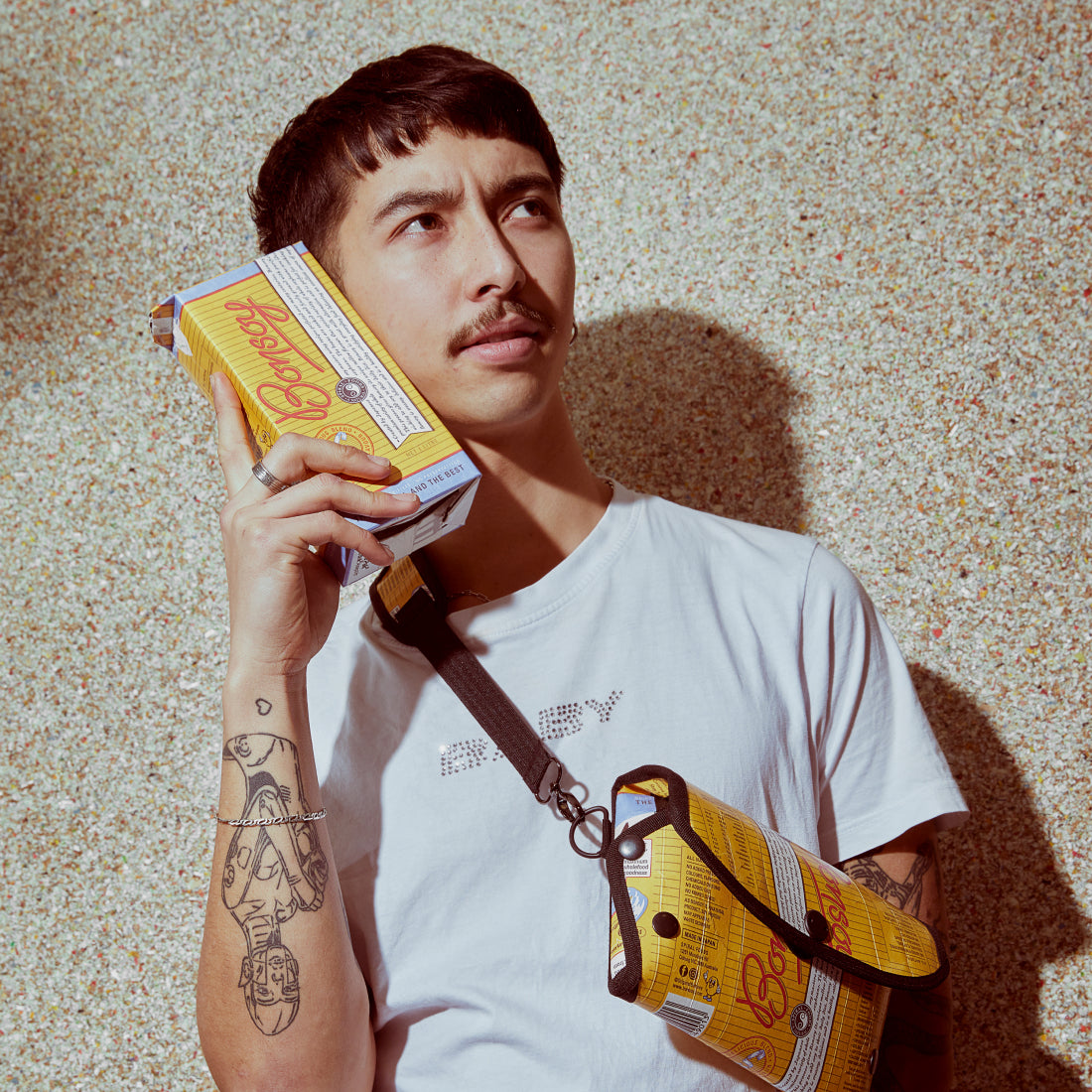 Earth's Favourite Bags
"Oh, hello Earth. Lovely to hear from you... What's that?... You prefer we stopped feeding you trash. Whaaaaaaat?... Right. Ok. Well, there's actually a shit load of it over here, we'll see what else we can do with it.."