A wise person once said, don't gift a fish, teach them how to. This festive season, let's hit landfill where it hurts and upskill ourselves to bring life back to existing materials. 
We've taught hundreds of people to sew, customise and repair garments. From mending holes to designing and making custom carry bags. Bringing value back to used clothing is easy and accessible. 
Don't gift the fish, gift a skill. Gift the lifelong skill of mending, repairing and customising garments and materials. 
Choose from a beginners class to learn the fundamentals of sewing or if your loved on knows how to sew but wants to upskill even further, gift the mending and repair class. 
Classes will be run at Into Carry in Collingwood (2A Robert St). There will be a wide selection of classes run from 6pm-8pm Weekday evenings and Saturday mornings from 11am-1pm. 
Free shipping Australia wide on orders over $50. All parcels are shipping in composible mailers with composible labels, tape and a 100% recycled product card from local legends Dodgy Paper.
Buying goods online can be a risky game (we've been burnt before). To ensure you're happy with your product, we offer 30 day returns. Not available on custom made products.
Wow my world just opened up...can't believe this beautiful bag is made from what we throw away.
Absolutely terrific! Love the bag so much that I wish I bought it earlier.
Sleek, durable and sustainable. Literally all the things I wanted.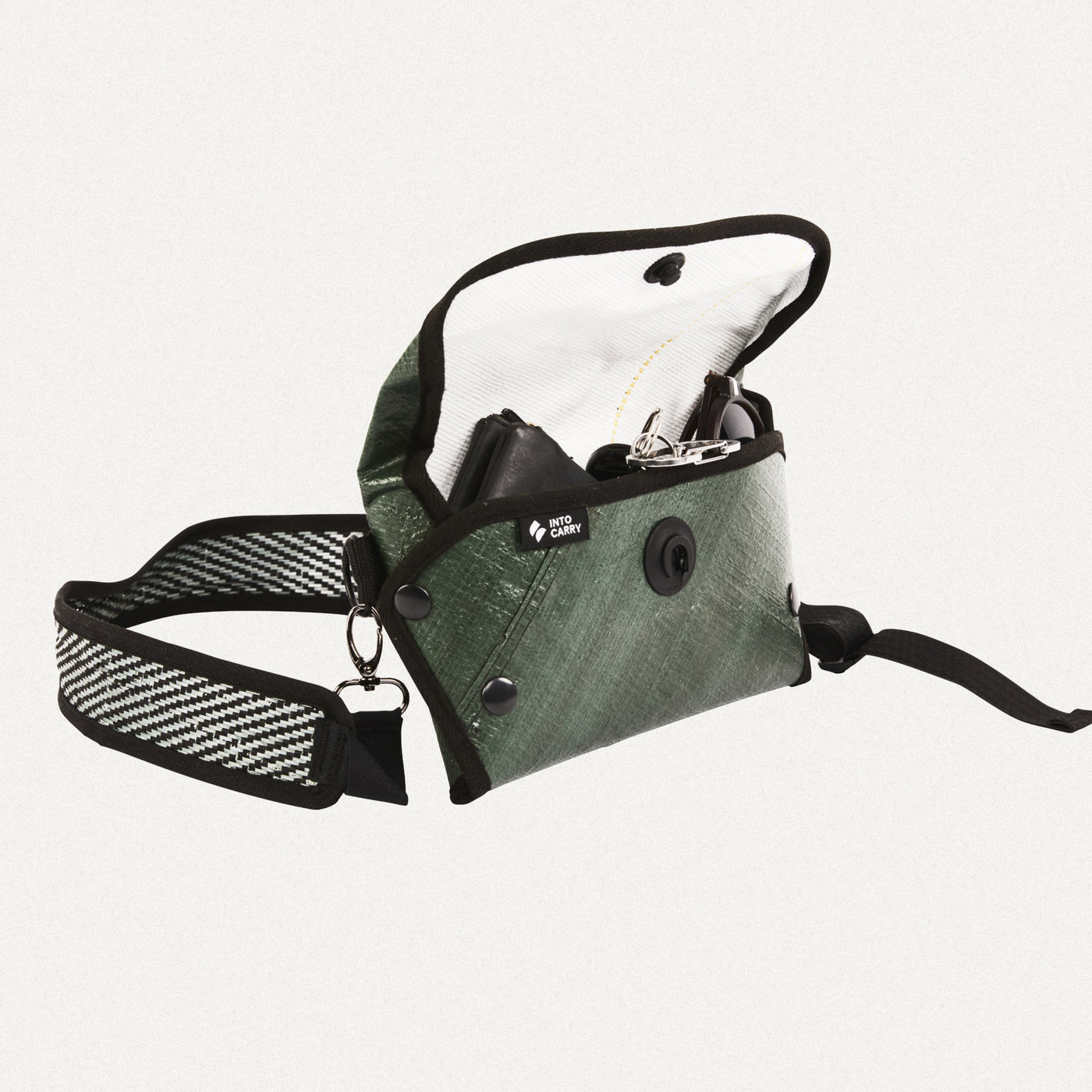 LONGEVITY
Compact & Reliable
Small on the outside, spacious on the inside. You can rely on these practical, low fuss carry companions to handle your everyday essentials.
for life
Normalising Repairs
The most sustainable product is the one you don't buy. Let's make fixing something easier than buying a new one. If your bag has an accident, we'll get you back on the road. For free.
#normaliserepairs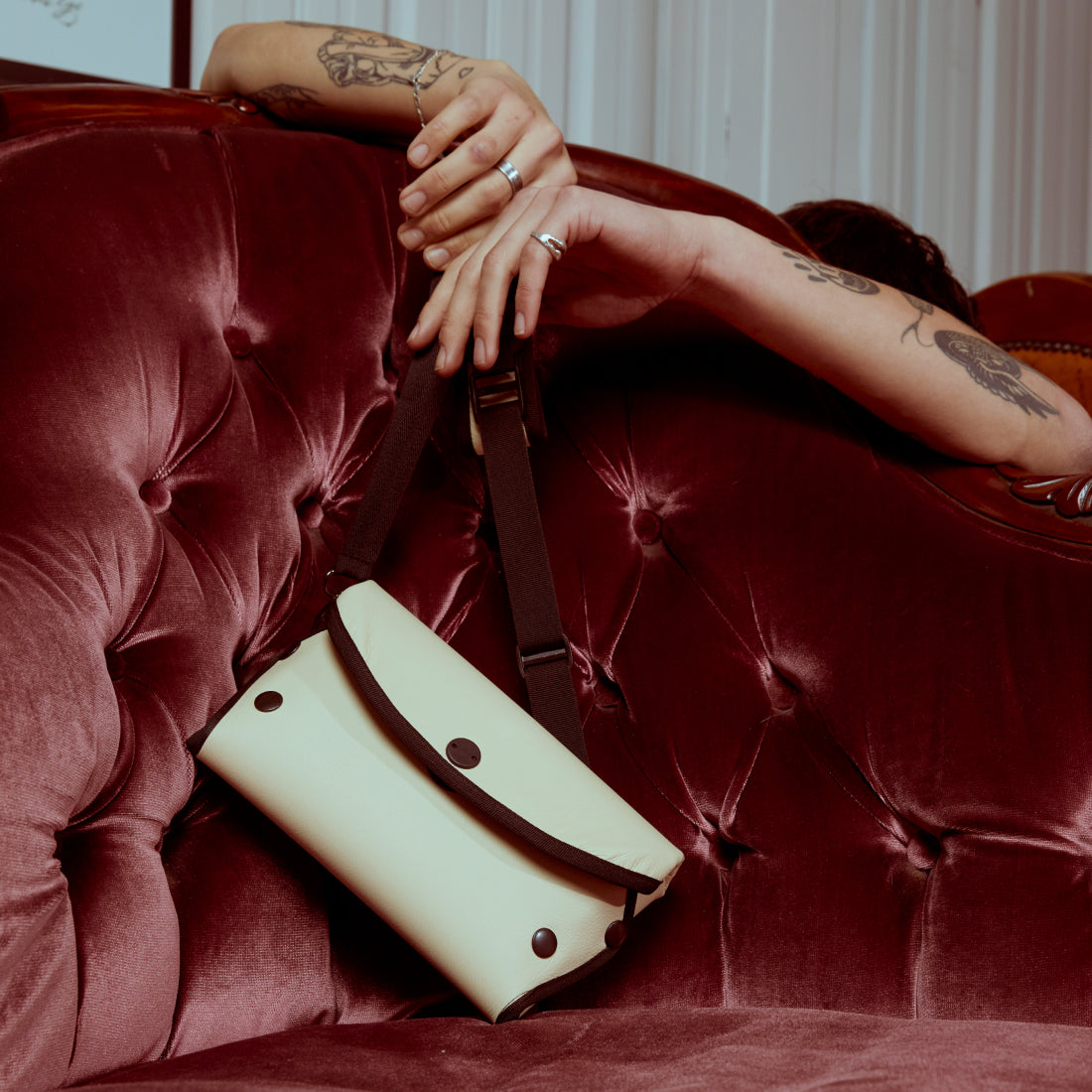 quality
Handmade Craftsmanship
Our small team of three handcraft every piece of Into Carry in our little Collingwood warehouse. Located out the back of zero waste cafe; Into Coffee.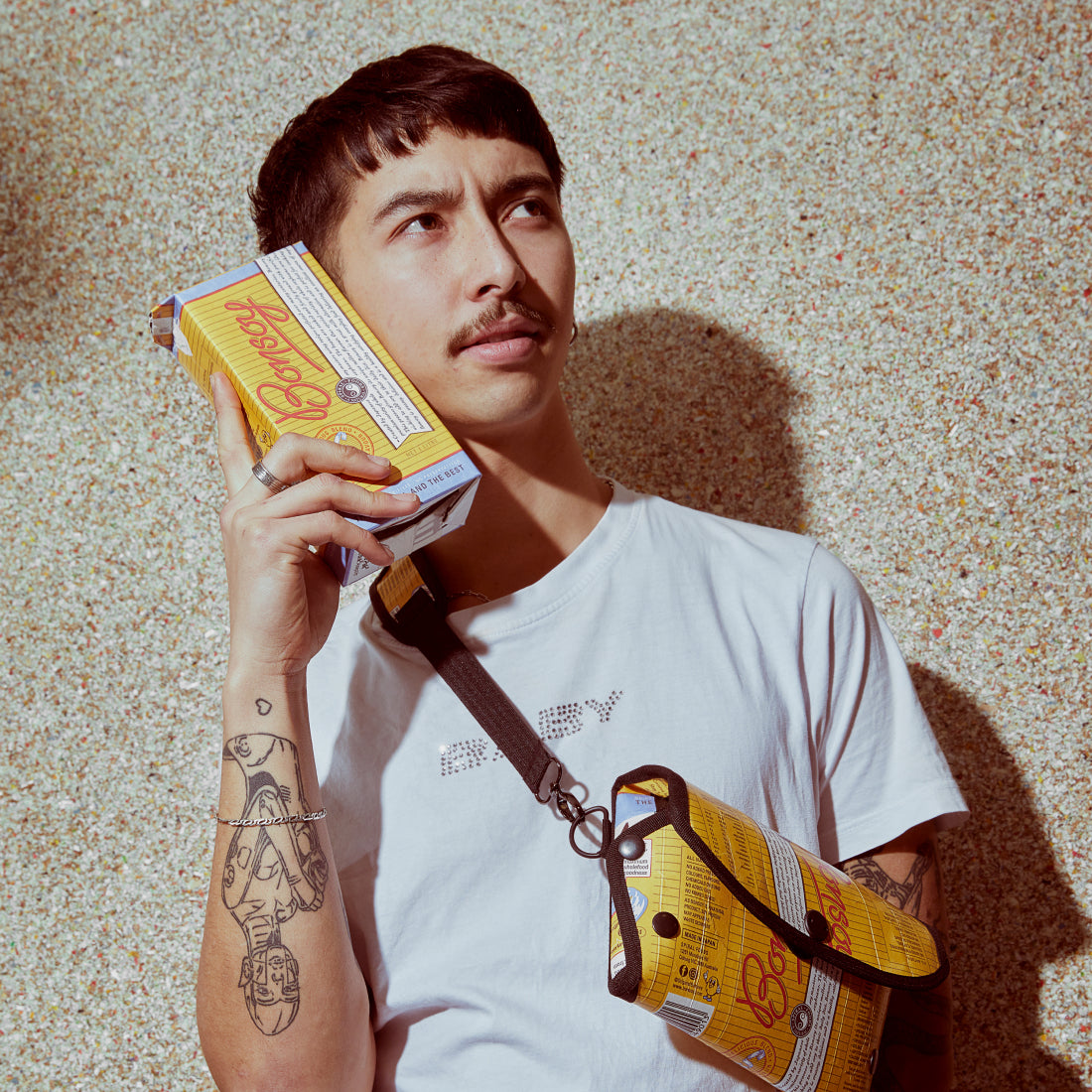 Earth's Favourite Bags
"Oh, hello Earth. Lovely to hear from you... What's that?... You prefer we stopped feeding you trash. Whaaaaaaat?... Right. Ok. Well, there's actually a shit load of it over here, we'll see what else we can do with it.."