DESIGN + CREATE // Textile Upcycling
TEXTILE UPCYCLING // Six Week Semester
Over six weeks of classes, you will learn the craft of creation and upcycling. With an emphasis on bringing existing garments back to like, you will explore the basics of construction and pattern making processes while designing and making (start to finish) your own tote bags, wallets and other attachments. Leaning into the 'Upcycle' part, we cover more than just sewing and dive into textile natural dying (turmeric, avocado etc). Then capping the semester off with a custom Into Carry Sidebag to show off all of your new upcycling skills. 
WHO IT'S FOR: This semesters learnings are for those who want to get creative and revive their existing textiles and garments. Prior skills are not necessary but will help. If you haven't sewn before we will spend some time in the first lesson to get you up to speed!
LEARNINGS: Over the six weeks you learn the following skills:
Sewing and seam finishes

Designing and stitching pockets
Decorative hand-stitching and patchwork
3D Textile Construction & Design
How to Design, Cut and Manufacture a 3D Product (Tote Bag & Wallet)
Natural Textile Dying (turmeric, avocado, other fun examples)
Embellishments (craft and styling)
THE COURSE: Consists of a two hour class each week for six weeks. Each class covers a different skillset so you can tackle your own projects at home.
This semester is running on Tuesday evening from 18th July - 22nd August
Class runs 6pm-8pm 
Six Weeks of 2 hour classes
1-2 teachers for 4-8 students per class
Each student will have their own sewing machine to practice on
Beginner to intermediate sewing skills covered. Sewing 3D pieces (tote bags, wallets, pockets), natural dying and more.
Each student will design and craft their own tote bag, wallet attachment and Min Sidebag. 
THE NUMBERS: Included in the $580 ticket is six weeks of classes, valued at $100 per class and the three Into Carry bags valued at $280 RRP, totalling the retail value of $880 (for $580). 
All leftover textiles and offcuts are externally recycled with UPPAREL. 
 ---
Cancellations. We offer a refund policy up until 7 days prior to the semester starting. If the cancellation is within this 7 day window, we will release the ticket and refund your amount pending it's resale. No refunds will be processed once the semester has started. To see if the classes are right for you, try our one-off 2 hour Intro Class! :)
Free shipping Australia wide on orders over $50. All parcels are shipping in composible mailers with composible labels, tape and a 100% recycled product card from local legends Dodgy Paper.
Buying goods online can be a risky game (we've been burnt before). To ensure you're happy with your product, we offer 30 day returns. Not available on custom made products.
Wow my world just opened up...can't believe this beautiful bag is made from what we throw away.
Absolutely terrific! Love the bag so much that I wish I bought it earlier.
Sleek, durable and sustainable. Literally all the things I wanted.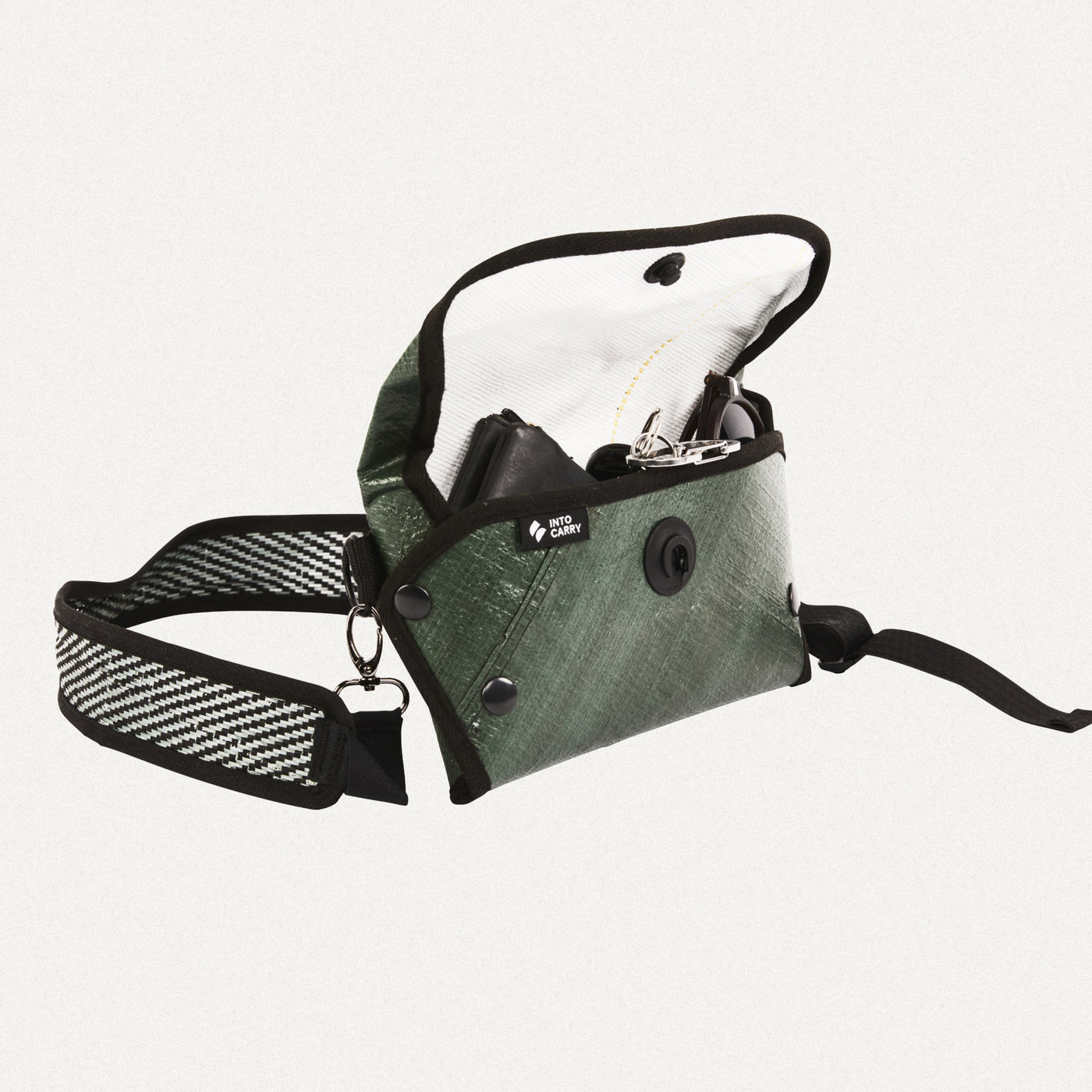 LONGEVITY
Compact & Reliable
Small on the outside, spacious on the inside. You can rely on these practical, low fuss carry companions to handle your everyday essentials.
for life
Normalising Repairs
The most sustainable product is the one you don't buy. Let's make fixing something easier than buying a new one. If your bag has an accident, we'll get you back on the road. For free.
#normaliserepairs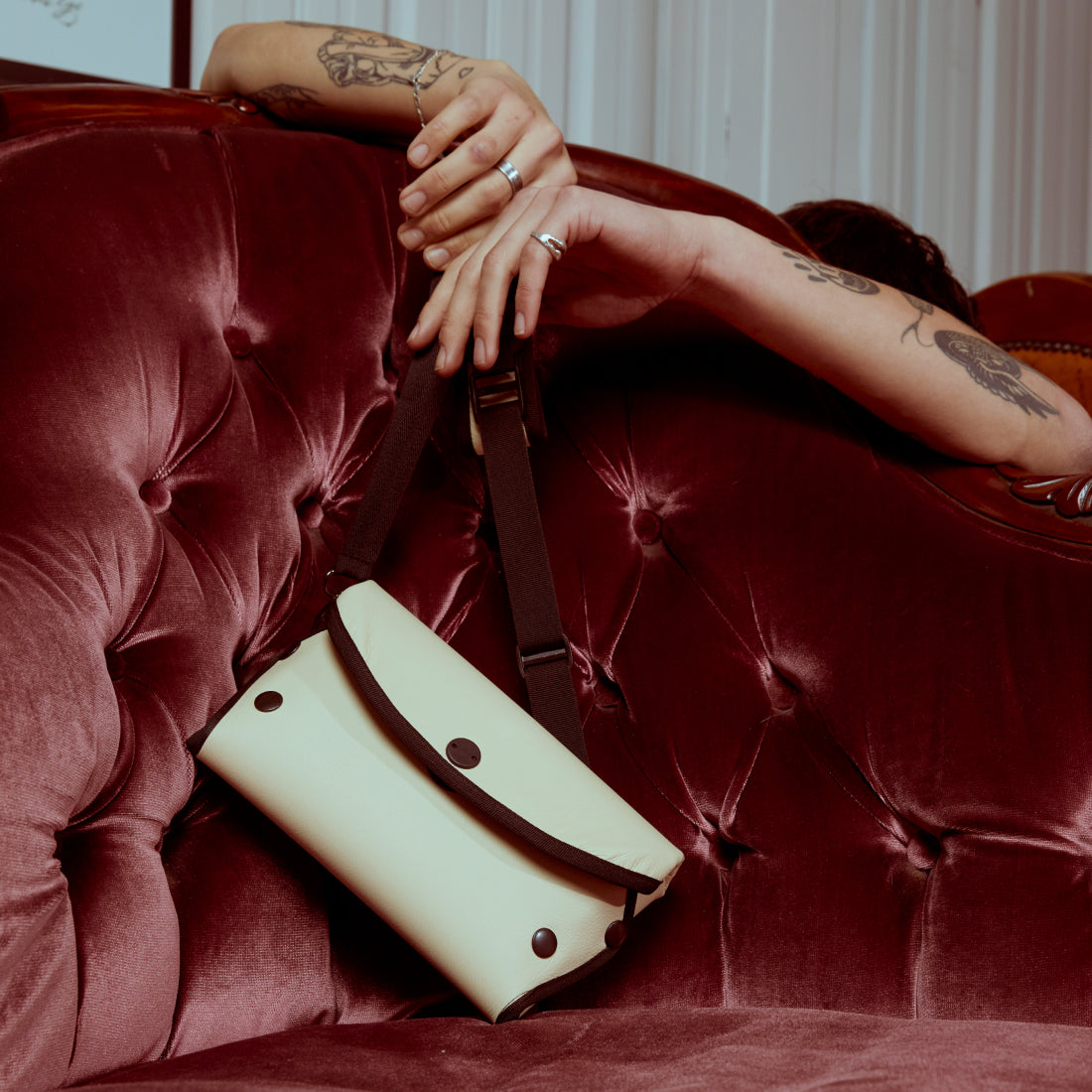 quality
Handmade Craftsmanship
Our small team of three handcraft every piece of Into Carry in our little Collingwood warehouse. Located out the back of zero waste cafe; Into Coffee.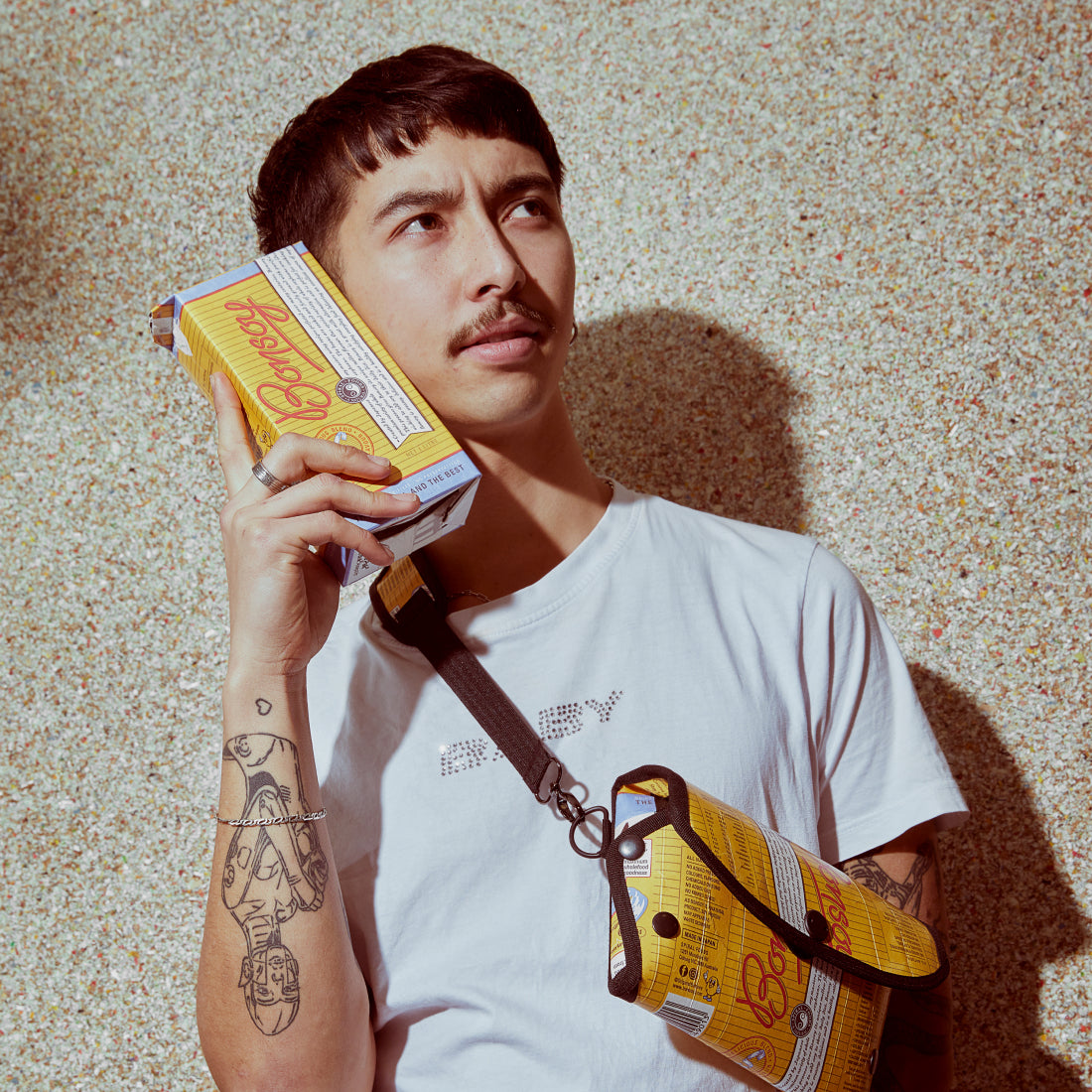 Earth's Favourite Bags
"Oh, hello Earth. Lovely to hear from you... What's that?... You prefer we stopped feeding you trash. Whaaaaaaat?... Right. Ok. Well, there's actually a shit load of it over here, we'll see what else we can do with it.."